Lexus RC F: Equipped with Advanced Drive and Handling Systems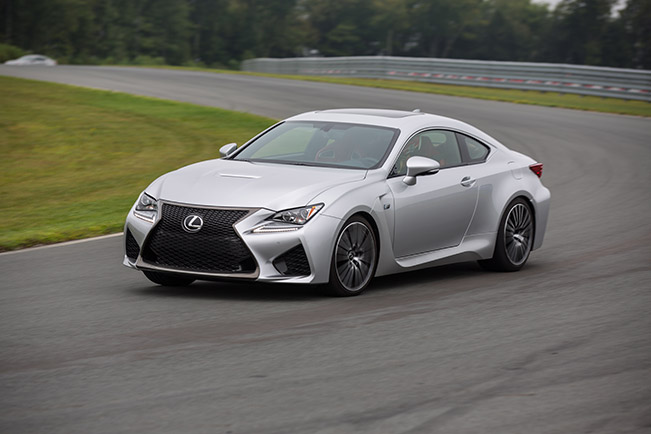 Lexus RC F is equipped with advanced drive and handling systems and is designed in a way that enables all driving enthusiasts to enjoy a high-quality driving. Until the present day, the car is fitted with sophisticated, switchable technologies that make it possible for further changes of the powertrain steering and chassis in order to match the individual abilities of every driver in any driving environment and situation.
The eight-speed Sports Direct Shift transmission offers five different drive modes: Eco, Normal, Sport S, Sport S+ and Snow. In addition, something else that builds on the Lexus' characteristics is the new Sport mode in its Vehicle Dynamics Integrated Management, as well as the Expert mode, in which the system only interferes to help prevent the vehicle from spinning.
VDIM integrates the ABS, Vehicle Stability Control and traction control to ensure proactive operation of the vehicle's safety and stability systems. It is able to predict any loss of traction and offers smooth control no matter what the driving pace is. In the RC F, VDIM has four modes: Normal, Sport, Off and Expert.
Last but not least, the RC F is equipped with a Torque Vectoring Differential (a standard feature on the RC F Carbon). This is a world-first application of torque-transfer type system in a front engine/rear-wheel drive vehicle. The TVD system comes with three switchable operating modes, which are separate from the transmission's Drive Mode Select. Those modes include:
Standard (default) for an ideal balance of agility and stability.
Slalom, for an emphasis on nimble steering response and the agility of a smaller vehicle.
Track, for an emphasis on stability during high-speed circuit driving.
Lexus RC F is can be ordered now, with a starting price of £59,995. First customer deliveries will be in February.
Source: Lexus