Lexus SUV sales soar as rivals stall
UK sales of luxury SUVs are plummeting – except for the Lexus RX 400h.
The RX 400h is winning over ever more customers with sales up by almost 28 per cent in July compared to the same month last year.
That growth stands in stark contrast to the fortunes of rival luxury brands, which suffered an average decline of 30 per cent in SUV sales. And for some famous names, new registrations have tumbled by as much as 50 per cent.
The power behind Lexus's trend-busting performance is its hybrid engine. Technically advanced and super-efficient, it gives great fuel consumption (34.7mpg combined cycle) and carbon dioxide emissions (192g/km) that earn a low tax rating. It all adds up to make the RX 400h as cheap to own and run as a smaller family car.
Commenting on the results, Belinda Poole, Lexus GB Director, said: "The RX 400h is the first and remains the only hybrid SUV on the market. This gives customers a unique proposition of SUV style and practicality with lower fuel consumption and emissions.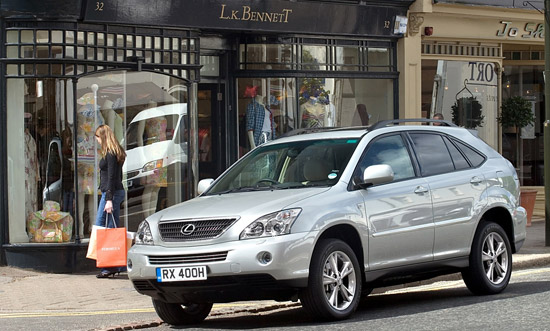 "In what is a tough market overall, this gives our Lexus Centres a great advantage in being able to offer the type of car customers want, but without the penalties in running costs they would incur with models from rival brands."
[MEDIA=16]