Loeb and Citroen Racing clarifies the F1 media speculations
Sebastien Loeb, who is the most successful rally driver ever, with 52 world class wins and five world titles to his name, and Citroen have just one objective this season, and that is to successfully defend both Drivers' and Manufacturers' World Rally Championship crowns. Sebastien Loeb is under contract with Citroen until the end of the current year and negotiations for 2010 are in the process of being finalised.
Like any top-flight sportsman, Sebastien Loeb enjoys fresh challenges, as was the case at the end of 2008 when he tested both the Red Bull F1 car and the Peugeot 908 HDi FAP. However, his desire to drive a Formula 1 car and any opportunity which might arise as a result of partners being involved in different disciplines will in no way take precedence over Citroen's objective for 2009.
Sebastien Loeb: "I know what my priority is: it is the World Rally Championship. But what would you expect a driver to answer if asked whether he would like to drive a Formula 1 car? That said, with four rallies still to come, we have our work cut out if we want to secure a sixth Drivers' title and a fifth Manufacturers' crown. For the moment, my energy is fully focused on that goal.
"I am a little surprised by the turn this whole business has taken, and above all by the way what I said has been misquoted or taken out of context to spread rumours. It just isn't really my style to make declarations in the press about Sebastien Bourdais."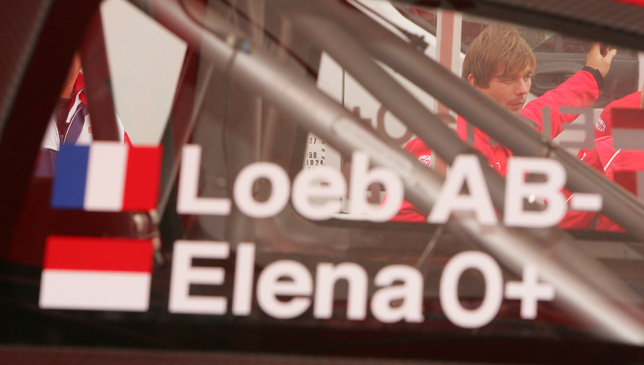 Citroen Racing Director, Olivier Quesnel: "Citroen Racing has never prevented its drivers from expressing their passion for motor sport. As we have already said, Sebastien Loeb is shortly due to do some testing with the Peugeot 908 HDi FAP, because I know how important it is for him to try his hand at different activities as a driver. Should Seb get an opportunity to race in F1, our reaction would not be to prevent that from happening, so long as it would happen after the final round.
"We've got the challenge of Rally Finland coming up at the end of the month. The 2009 World Rally Championship is turning out to be a thrilling contest and I just hope that we will succeed in sparking the same sort of media interest as these rumours concerning Formula 1 have."