Loeb to join Schumacher at The Race of Champions
Sébastien Loeb, the most successful driver in World Rallying history, will take on Michael Schumacher and a host of top racers at Wembley Stadium this year, after the Frenchman confirmed that he will compete in The Race of Champions 2008, which takes place on Sunday 14 December.
Having claimed his 42nd World Rally Championship victory in Rally Finland and four World Championships titles with Citroën, Loeb has won more times than any other rally driver and was recently voted the WRC's greatest ever in a poll of almost 95,000 people on the championship's official website.
After reaching the finals of The Race of Champions every year from 2002 to 2006 and winning the overall title of "Champion of Champions" in 2003 and 2005, Loeb is one of the favourites for victory in December this year.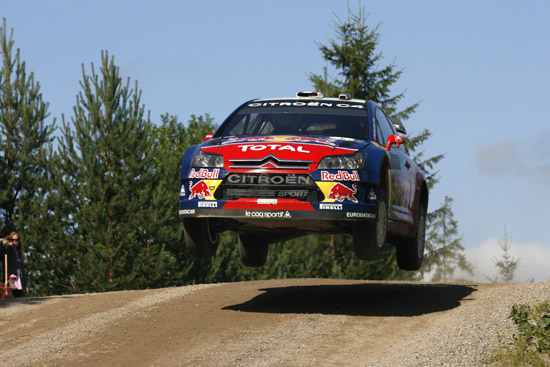 "I'm very happy to come back to The Race of Champions as it's an event that I really enjoy," Loeb said. "Last year I couldn't come because I had a very busy schedule with my baby girl Valentine being born just before the event.
"It will be very nice to compete against Michael [Schumacher] again like in 2004. We live very close to each other, but rarely have a chance to meet.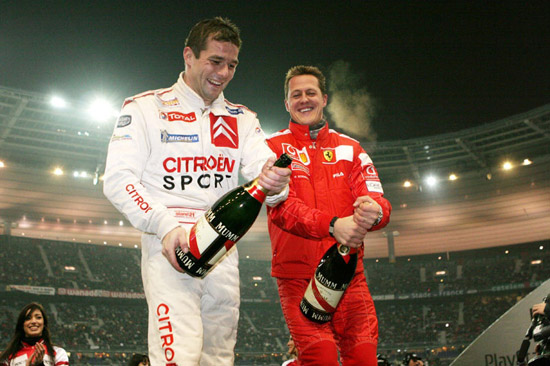 "Last time we actually met was on a track racing motorcycles. Michael was a little bit faster than me, but I hope to get my revenge in identical cars at The Race of Champions."
Although Loeb has been more successful than Schumacher in The Race of Champions, Schumacher came out on top when the two competed head-to-head in the 2004 event.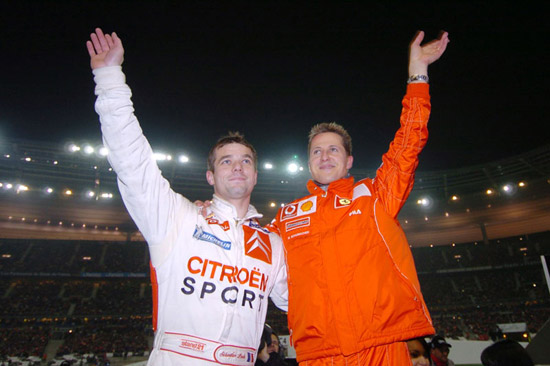 Fredrik Johnsson, President of event organisers, IMP, is delighted at Loeb's confirmation.
"It's fantastic to have Sébastien return to The Race of Champions after missing last year's event. This announcement means that with him and Michael Schumacher, we now have the two most successful drivers in the history of both Formula 1 and World Rallying set to compete at Wembley.
"Sébastien's record in the World Rally Championship is simply incredible and his two victories in The Race of Champions show that he is one of the greatest drivers in motorsport."
In The ROC Nations Cup, Loeb will head up France's entry as they aim to reclaim the title that they last won on home soil, at the Stade de France, in 2004. Loeb's team-mate will be confirmed at a later date.