Lotus Carlton Review [video]
Lotus Carlton is created to be the fastest production saloon car and it did it. It is capable of doing 304 km/h (189 mph).
The exterior differences between Lotus Carlton and the regular model are the rear spoiler, air intakes on the bonnet, Lotus badges on the front wings and bootlid, and considerably wider wheel arches.
The engine is 3.6 liter twin-turbo with 377HP (281 kW) and a massive 568 (419 lb-ft) of torque. It is mated to a 6-speed manual ZF gearbox. 0 to 60 mph in 5.2 seconds.
Lotus Carlton hit the market in 1990 and it was priced at £48 000. Only 950 cars were completed: 320 Carltons and 630 Omegas, 150 short of the original target.
Lotus Carlton
Top speed - +189 mph (304 km/h)
Peak power - 377 hp (281 kW) @ 5200 rpm
Acceleration - 0-60 mph (97 km/h) : 5.2 sec., 0-100 mph (160 km/h) : 11.5 sec.
Peak torque - 419 lb·ft (568 N·m) @ 4200 rpm
Engine displacement - 3615 cc
Engine type – Twin turbocharged straight six-cylinder
Configuration – Front-engined, RWD
Transmission - 6-speed ZF manual
Weight – 3 666 lb (1 663 kg)
Production - 950 units
Price - £48 000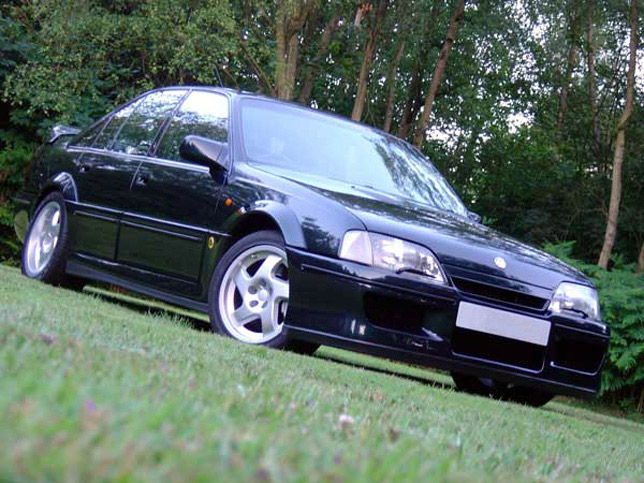 source: Autocar.co.uk