McLaren MP4-12C Road trip [video]
Another great video with Steve Sutcliffe, who drives McLaren MP4-12C from the Autodroma International in Portugal all the way back to the UK, via Le Mans.
Autocar provides special extended video feature, where you will be able to see long, winding roads, police and a flock of sheep. Almost everything that a person needs and of course, a MP4-12C.
Just in case you forgot about the power of the Beast – 3.8 liter twin-turbo V8 delivering 600PS (441 kW) and 600Nm (443 lb-ft).  7-speed SSG gearbox with three driving modes: Normal, Sport and Track. Curb weight - 1301kg. 0 to 100 km/h in 3.3 seconds, to 200 km/h in 9.1 seconds and top speed of 330 km/h.
McLaren MP4-12C is priced at $229 000. It will hit the market in 2012.
Enough data, enjoy the video!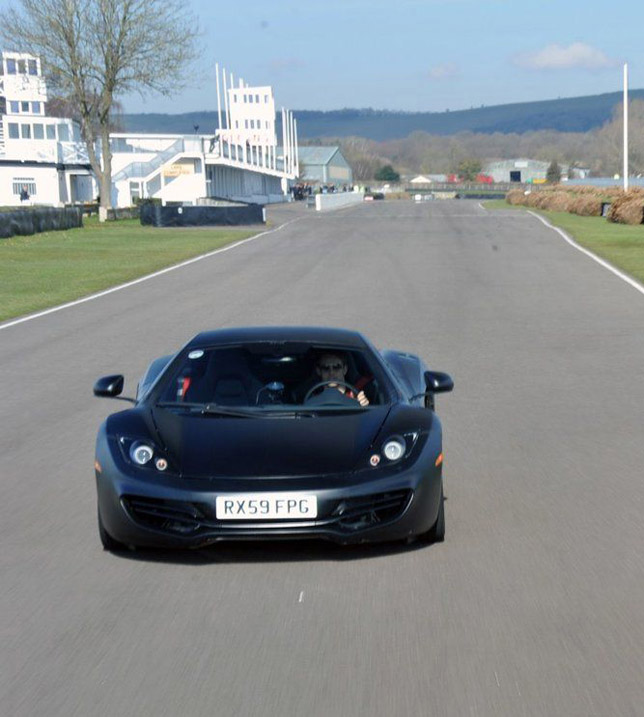 McLaren MP4-12C Specification:
EU
US/UK
Engine
Power
600 PS (441kW)
592 bhp
@ 7000 rpm
@ 7000 rpm
Torque
600 Nm
443 lb-ft
@ 3000-7000rpm
@ 3000-7000rpm
Weight
DIN weight
1434 kg
3161 lbs
Dry weight
1336 kg
2945 lbs
Dry weight
1301kg
2868 lbs
(with lightweight options)
Efficiency
CO2
279 g/km
279 g/km
Fuel consumption (combined)
11.7 l/100 km
24.2 mpg (UK)
Power to weight
461 PS/tonne
455 bhp/tonne
(with lightweight options)
CO2/power
0.47 g/km per PS
0.47 g/km per bhp
Speed
Maximum speed
330 kph
205 mph
Acceleration
0-100 kph (62 mph)
3.3 s
3.3 s
(3.1 s with Corsa tyre option)
(3.1 s with Corsa tyre option)
0-200 kph (124 mph)
9.1 s
9.1 s
(8.9 s with Corsa tyre option)
(8.9 s with Corsa tyre option)
0-400 m / ¼ mile
10.9 s @ 216 kph
10.9 @ 134 mph
0-1000 m
19.6 s @ 272 kph
Braking
Braking
200-0 kph          123 m
124-0 mph       403 ft
100-0 kph          30.5 m
62-0 mph         100 ft
source: Autocar.co.uk