McLaren MP4-12C in USA [VIDEO]
The Occupy movement can learn a thing or two from McLaren when it comes to taking over a street, town, city or a nation. Here is a video to mark the arrival of the MP4-12C to North America.
It is not just an ordinary 0:30 commercial but in fact a minute and something video of McLarens spreading trough the US but not before coasting on the port of Baltimore in a giant tanker-ship. From there on the video was shot on five locations across the United States where dealerships will offer the MP4-12C. The idea is to have a new model or variant in the North American market each year which will keep performance car enthusiasts happy.
And there is enough happiness to go around for sure. The MP4-12C is powered by a 3.8-liter V8 twin turbo engine, which produces 592hp and 600Nm torque. Combine that with a carbon fiber 'MonoCell' chassis that weighs no more than a wet dog and you have an MP4-12C capable of accelerating from 0 to 60 mph in just 3.2 seconds. The base MSRP for that is $229,000 in the US which does not include destination and port processing ($2400 more for that)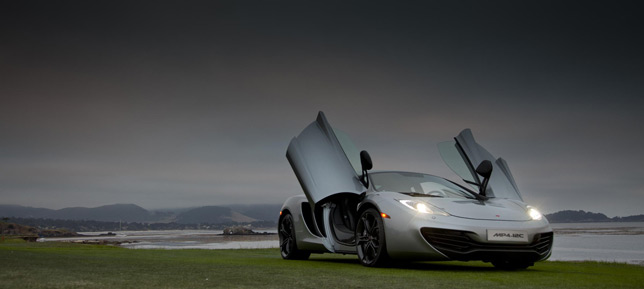 Source: McLaren