McRae convoy to stretch 20 miles
Nearly 1300 Subarus will gather to celebrate the life of Colin McRae and create a convoy which will stretch nearly 20 miles.
Fans all the way from Scotland to the Midlands will be able to watch the convoy as it travels more than 300 miles from Lanark to Banbury along the motorway network on Saturday 30 August. The convoy of Subarus departs Lanark at 10 am, led by Jimmy McRae in one of Colin's original cars, before travelling south along the M74 and M6.  By the time it reaches Birmingham and heads down the M40, it will have grown to more than 700 cars and stretch over ten miles, creating the memorable note of the flat four boxer engine for ten minutes as the cars pass by.
On Sunday 31 August, 1300 cars will gather at Prodrive in Banbury before being led up the M40 by McRae's 1996 Impreza 555 rally car in a convoy 20 miles long.  On arrival at Prodrive's test track in Warwickshire, they aim to break two official Guinness World Records.  Firstly, the cars will write out 'COLIN MCRAE' in a sign nearly half a mile long and visible to passengers landing at Birmingham airport and then create a parade of 1300 Subarus.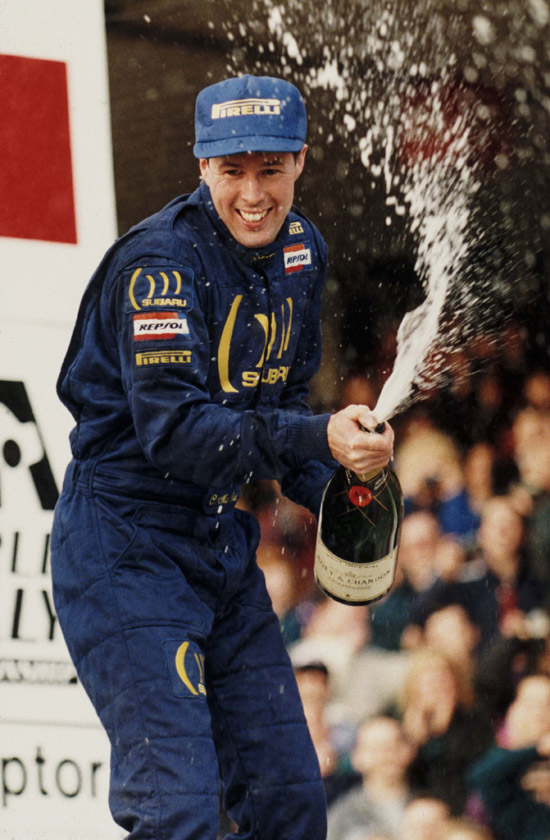 While entry to the McRae Gathering is now closed, organisers are hoping fans will show their support along the route.  "It would be great to see people cheering us along," said Grant Hendry, one of the organisers of the McRae Gathering.  "When the idea of the convoy to commemorate the life of Colin was born, we never dreamt 1300 Subarus would be taking part.   We even have Subarus joining us from all over Europe, from Poland and the Ukraine to France and Spain, while some fans are flying in especially from Australia and Argentina to be part of this memorable occasion."
The McRae Gathering has already raised more than £25,000 for the McRae family's officially nominated charities and is hoping to raise more money along the route.