Mercedes-Benz previews latest product at MOTOREXPO
CLC-Class gets UK debut at the 2008 Canary Wharf London Motorexpo.
Showcase of 5 Mercedes-Benz cars on Canada Square Park for 2008 Motorexpo.
Anticipated line-up includes the 2008 facelift SL-Class UK show debut.
Following the recent announcement by Motorexpo organisers that a total of 19 vehicles will receive their UK show debut at the 2008 Canary Wharf London event; today Mercedes-Benz have confirmed that the CLC-Class, the latest edition to the Mercedes-Benz coupe family, will be seen for the first time in the UK at Motorexpo prior to its being available in UK showrooms from Thursday 12th June.
The CLC-Class delivers design, technology and equipment levels which meet the discerning requirements of drivers looking for an athletic car that gives an involving drive, while at the same time delivering the hallmark Mercedes-Benz quality standards in terms of safety, comfort, environmental compatibility and functionality. Highlights of the CLC-Class include a new direct-steer system for even more agile cornering, state-of-the-art infotainment systems featuring a colour display, Europe-wide DVD or hard-disc navigation and media interface.  Parktronic comes as standard on all models and the engines are more powerful and, crucially, more fuel efficient.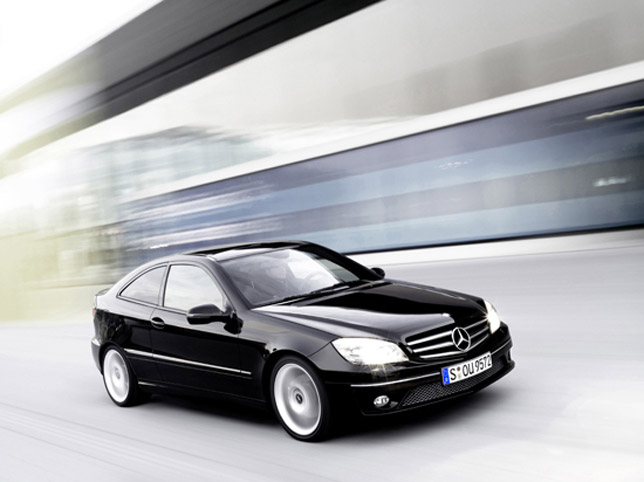 Commenting on the decision to show the CLC-Class at Motorexpo, Gordon Freshwater, Corporate Events Manager Mercedes-Benz UK said; "2008 is a significant year for Mercedes-Benz as we add a number of new editions to our vehicle line-up and the Motorexpo grants us an excellent platform from which to exhibit to both our current and future customers."
Graeme Carver, Motorexpo Managing Director adds; "We are delighted that Mercedes-Benz have chosen the 2008 Canary Wharf London Motorexpo as the platform for the launch of the CLC-Class and I am sure that it will be a hit with our discerning audience."