Mexican Mastretta targets UK with Lotus rival
Mexico has a massive automotive sector – but there have been few indigenous Mexican brands. Brothers Daniel and Carlos Mastretta mean to change that – and the car that bears their family name was one of the stars of the London Show.
Daniel Mastretta says the Mastretta MXT is the first car ever to be designed and built in Mexico, and the brothers believe the sporty two-seater will be a strong rival to lightweight sports cars such as the Lotus Elise and Exige. And the UK will be the launch market for the car.
Mastretta has been working in industrial design for transportation for 20 years – mainly designing bus bodies for Mexican companies. But five years ago, the brothers decided to develop a sports car. Their first attempt was based on the VW Beetle chassis – Beetles were built in Mexico until a couple of years ago - but chassis was "not up to the task", Daniel said.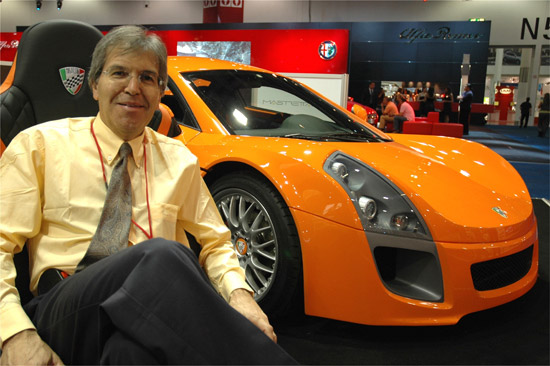 So they decided to start again from scratch, starting in 2004, resulting in the self-developed aluminium and composites chassis made of extrusions and folded aluminium parts, with a fibreglass body. The first prototype was ready in 2007 – and discussions with UK-based distributor Lifestyle Automotive resulted in Britain being selected as the launch market. "We think the market is most important for these cars."
Powered by a Cosworth-built 2-litre turbocharged Duratec engine developing 240bhp, the rear-wheel drive two-seater weighs just 900kg, and this impressive power-to-weight ration gives it an impressive 0-60mph time of less than 5 seconds. The engines come from the US division of Cosworth, but can be imported to Mexico tax-free because of the NAFTA free-trade agreement.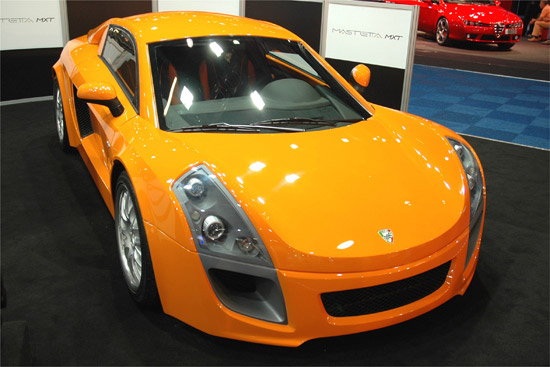 Low-volume certification will be complete later this year, with cars going on sale next May. Initial sales target is modest – between 50 and 80 cars a year. In year one, only RHD models for the UK will be produced. Lifestyle has the rights for distribution elsewhere in Europe, by which time production will be increased to 200 units a year. Sale price is £32,999. "We have an advantage because of low costs in Mexico, but at the same time the labour there is quite skilled," says Daniel Mastretta.