Mitsubishi Lancer register breaks world record for largest ever parade of evos
On Saturday 12th July the Mitsubishi Lancer Register (MLR) – the UK based organisation for owners and enthusiasts of the Mitsubishi Lancer Evolution – successfully created a new World Record for the largest ever parade of 'Evos'. The event took place at Castle Combe Racing Circuit in Wiltshire, England and was fully supported by Mitsubishi Motors UK.
On the day, 273 Lancer Evolutions congregated in the paddock, grouped together by colour. At 5:00 pm the cars started to be ushered onto the track to drive the required 2 miles of the circuit at a constant speed - in colour co-ordinated formation - making this a truly incredible sight. The achievement was officially confirmed by Laura Farmer of Guinness World Records at 5:27 pm, who presented a certificate to the World Record Event Manager Ian Corcoran shortly after the parade.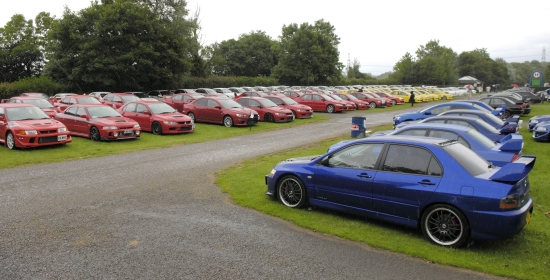 "It has taken a small team of MLR members a huge amount of time and effort over the last year to pull this World Record attempt together, but to see it finally come to life on Saturday was incredible", said Darin. "Everyone involved had a great day and to see so many Evos on track all at once whilst history was in the making was truly spectacular.  We were delighted with the support we received from Mitsubishi UK and for their generous contribution to our chosen charity."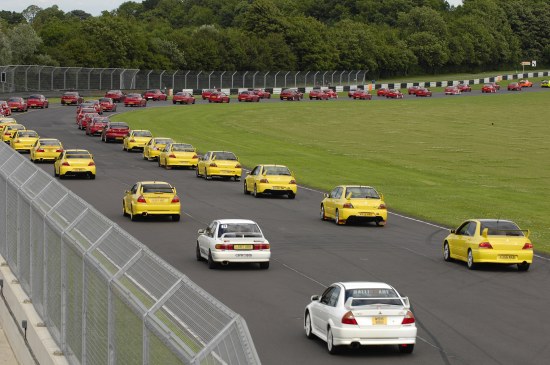 Thanks to the generosity of the MLR members and Mitsubishi Motors UK, the event raised £7,459.27 for the Richard Burns Foundation.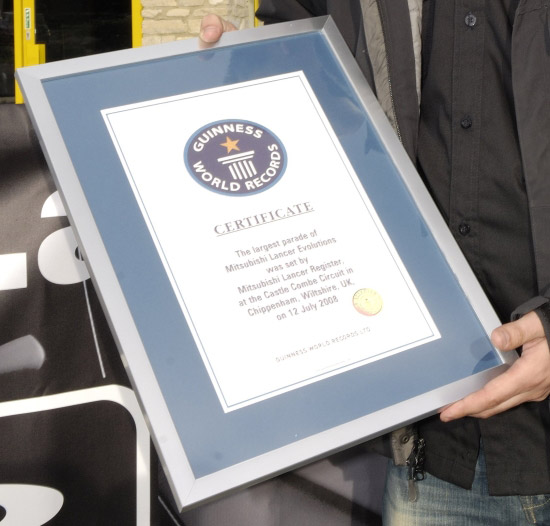 The event was also supported by: SJS Design, Xtreme Sports Photography and RC Developments.