Mitsubishi Outlander adds 30,000 units per annum to Nedcar production facility
30,000 Units Per Annum The New Outlander will be assembled from knock-down kits received from Japan on a dedicated line located in the hall previously used for Space Star production. A daily rate of 130 cars in one shift will afford an annual volume of some 30,000 units aimed at European markets.1
As a result, Outlander's global production will eventually reach 180,000 units per annum, adding NedCar's volume to MMC's Okazaki plant's 150,000 units per annum at full capacity.2
Manned by 600 staff, Outlander production makes the best use of existing facilities, only adding equipment where necessary (body welding, final assembly and logistics) in order to maximize assets and return on investment. For example, the outer body panels are pressed by NedCar's own press shop.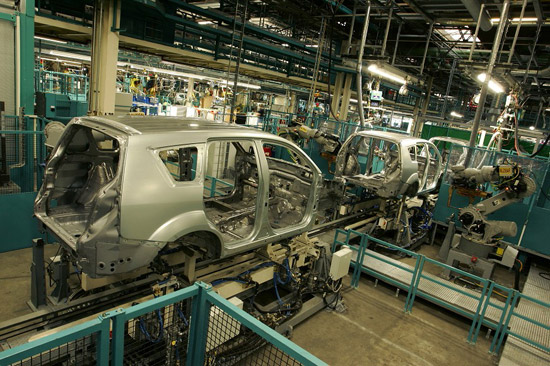 At the start, the only European components are the PSA Peugeot Citroën and VAG-sourced diesel engines as well as NedCar's pressed outer side panels. Over time, local procurement may be ramped up, based on economic feasibility.
Managing Success Announced on 18 September 2007, this transfer was decided in order to ease the strain on production capacity in Japan resulting from the strong sales of both Outlander and New Lancer in Europe and elsewhere.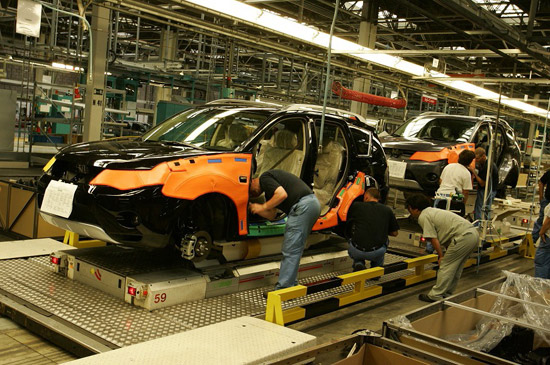 In a difficult business environment for the automotive industry, Mitsubishi Motors' decision to transfer Outlander's European production to NedCar is a strong sign of confidence in both:
NedCar's ability as a quality flexible production unit, and
A further demonstration of MMC's willingness to further improve the efficiency of its global production system.3
Production capacity issues have certainly impacted on sales, but this transfer will give Mitsubishi Motors Europe and its national Distributors a much-needed dedicated volume of Outlander.
The Outlander continues to be in high demand across the continent as the market continues to shift to on-road compact & mid-size cross-over SUVs.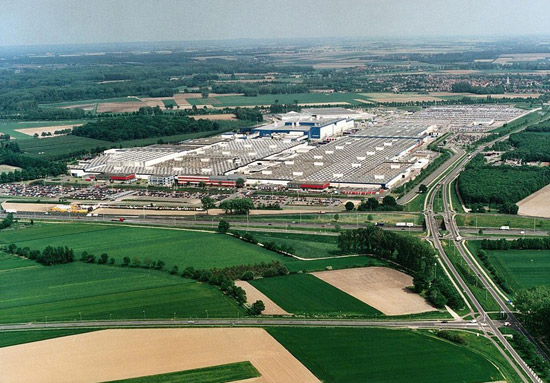 1 Excluding Russia, the Ukraine as well as Norway, Switzerland, Israel, Iceland, Macedonia and Croatia that will remain served from Japan, due to custom duty regimes. 2 NedCar's total annual Mitsubishi volume: ± 65,000 Colts + 30,000 Outlanders (one-shift operation). 3 MMC's global factory utilization rate: 62% for FY04, 92% for FY07.