Motorists quids in as Fiat launches Panda Eco
A money-saving, planet-friendly version of Fiat's top-selling Panda has just gone on sale in the UK, making it the third new version of Fiat's widely-acclaimed city car announced this summer.
Following in the impressive tyre tracks of the family-friendly Panda Mamy and the rugged four-wheel drive Panda Cross, this new version goes on sale through Fiat's 167-strong dealer network at the end of September. A choice of two is available – the new Panda Active ECO and Dynamic ECO.
The new cars will further help to reinforce Fiat's leading environmental credentials – the company is European leader in low CO2 vehicles. Both newcomers are fitted with special, low rolling resistance tyres, and use a low viscosity engine oil which helps the Panda ECO to reach an impressively low CO2 emissions level of 119 g/km.
"It has been a busy summer for Panda with the launch of Mamy and Cross, and we are delighted to announce these new ECO cars too," says Elena Bernardelli, marketing director, Fiat UK. "This is another example of how seriously we take the environmental issue, while offering drivers real value-for-money motoring."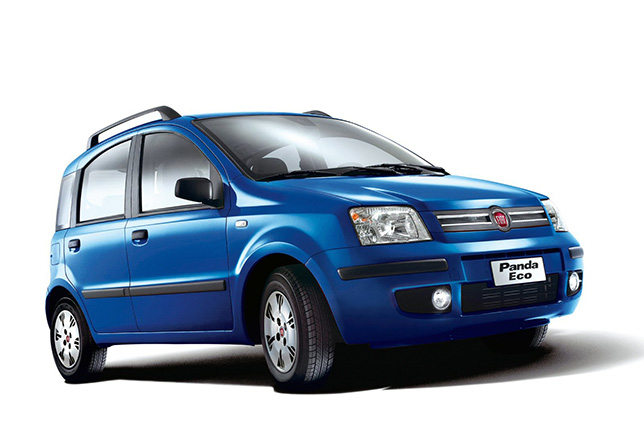 The Panda Active ECO is powered by a 1.1-litre petrol engine which develops 54 bhp at 5000 rpm, while the Panda Dynamic ECO's 1.2-litre petrol engine produces 60 bhp at 5000 rpm.
As with any Panda, fuel consumption is exceptionally low, but the ECO cars take these benefits even further. Both Active ECO and Dynamic ECO models return 42.8 mpg in the urban cycle; 68.3 mpg extra urban; and 56.5 mpg combined. Top speed for the Active ECO is 93 mph, with a 0-62 mph acceleration time of 15 seconds, while the Dynamic ECO reaches a maximum 96 mph and has a 0-62 mph acceleration time of 14 seconds.
The Active ECO's standard equipment list includes: immobiliser, driver and passenger airbag, ABS anti-lock braking with EBD, electric power steering, Follow Me Home headlights and electric front windows; while the Dynamic ECO also gets remote central locking, colour coded bumpers and a CD/MP3 player.
These two newcomers cost just £100 more than the standard versions on which they are based. That means the Panda Active ECO costs £7,105 on the road and the Panda Dynamic ECO £7,705. But thanks to a reduction of the VED tax band from C to B, there is an immediate saving of £85 to owners.