Must Have Items to Keep in Your Car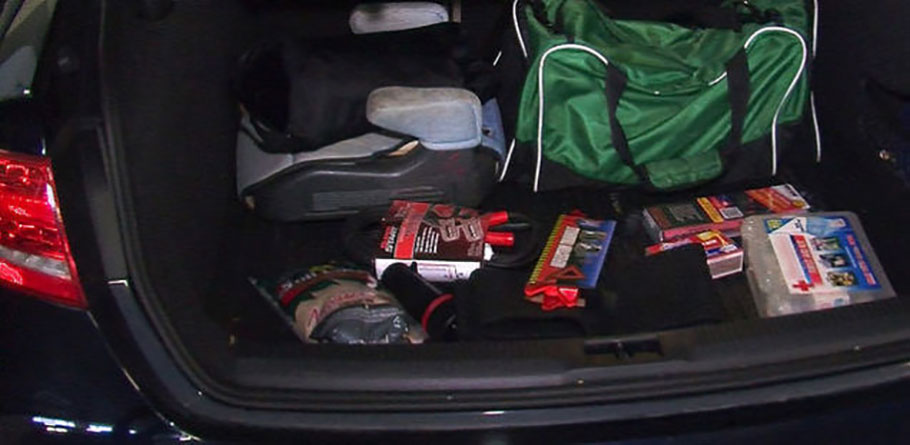 There are certain items that every driver should have in their car, at all times. When you are driving, you never know when an emergency might occur to you or perhaps others. If one occurs, you are going to want to have some of these items. Why accept the risk, especially when you may have family onboard with you in your car.
Jumper cables – Let's start with the most common item. The reality of owning a vehicle is that at some point your battery is going to die. When this happens, you will need to second car to "jump you" but someone has to have a set of jumper cables. Be safe and buy a good pair (Not the $10 ones) and be prepared.
Spare tire – Are you driving a used car? Do you know if it has a spare tire and all the tools to change it? Take 20 mins to check the spare tire in your car and make sure it is inflated properly. Then, make sure you have a jack and a lug tool to remove the wheel nuts. You can drive with more confidence knowing that you are ready if anything punctures a tire when you are on the road.
Flashlight – If you are changing a flat or a trying to jump your battery, Murphy's law says its going to be at night in poor lighting. Be ready with an LED flashlight with fresh batteries. If you really want to be prepared, get on with a magnetic base of clamp so you can work hands-free.
Back up phone charger – Take it from Phil Smith Kia of Lighthouse Point, FL: don't get stranded without a means of charging your cell phone! If you are like us, your cell phone always seems to be low on charge when you most need it. This could be a real problem if you are broken down and its late at night. Do yourself a favor, click to Amazon and order a charging cable and adapter. Don't put it off.
Your car's manual – It should probably go without saying but the most useful location for your cars manual is, well, in the car. There may be some critical information, like proper jacking spots, that you might need. If you have a new car, chances are the manual is in the glove box. If your car is used, the manual may be missing. Similar drill, go to ebay and purchase a replacement manual. Its probably going to be cheap.
Ice Scraper/snow brush –Having an ice scraper on hand at all times ensures that you can clean off your your windshield in snowy weather. Do yourself a favor and either get a full-size model or a small one and keep it in the glove box or in with your tire tools.
Image Source: Google Images