Nicola Larini Wins Bologna Motor Show Race
Chevrolet's Nicola Larini has won the Yokohama World Touring Car Show for the second year running in Bologna, Italy, today. The race, which sees six touring car aces compete against each other in a series of head-to-head heats, is held annually during the Boogna Motor Show at which Chevrolet's 2009 competition car, the Cruze, was unveiled in its new livery last week. On his way to victory Larini beat BMW 's Jörg Müller and Duncan Huisman, SEAT's vice-world champion Gabriele Tarquini and Oscar Nogues, and Honda's Tomas Engström.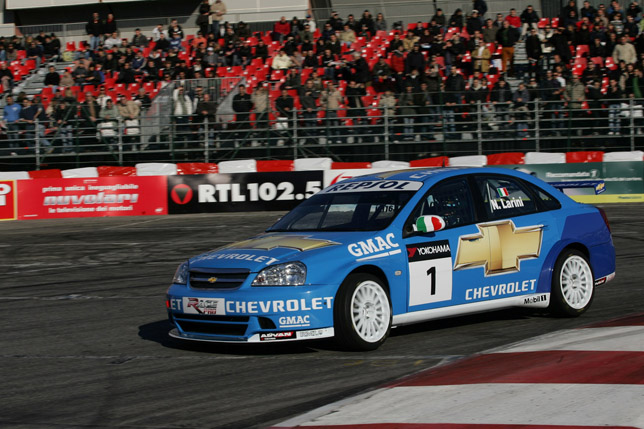 QUOTE
Nicola Larini (1st): "I am very happy to have won this exhibition race for the second year in a row in front of such a large crowd. It is not a championship race, but it is always good to win! But my biggest satisfaction today is to have given the Lacetti a last victory in its very last race, just as Rob and Alain did in the last WTCC event in Macau. It's a deserved farewell to the Lacetti before its retirement, and we hope to give the new Cruze a similar welcome!"