Nissan and Jaea employ nuclear physics to study engine lubrication
Nissan Motor Co., Ltd. and the Japan Atomic Energy Agency (JAEA) today announced that they have jointly developed a neutron imaging system that has provided the world's first precise visualization of oil flow in an engine operating at high speed.
Imaging diagram for neutron visualization in a nuclear facility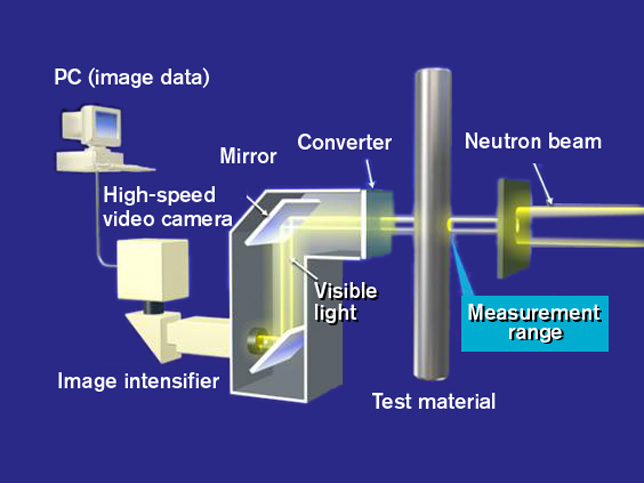 Combining neutron radiography to visualize through lightweight metals with high-speed imaging technology*1 to capture dynamic events, the imaging system gives researchers an unprecedented chance to study the behaviour of lubricating oil*2 as it circulates through an automobile engine or drivetrain.
Image of oil flow inside an engine crankcase, captured at high speed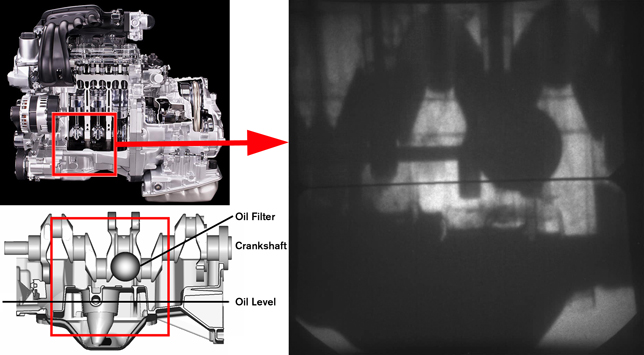 Using its expertise in innovative atomic research, JAEA together with Nissan will conduct visualization test studies on engines to determine the causes of friction loss from the recorded behaviour of internal lubricating oil flow. The goal of the study is to redesign engines for optimal oil circulation with reduced friction in order to reduce fuel consumption and CO2 emissions in vehicles.
Under the Nissan Green Program 2010, Nissan will continue its collaborative research to develop new technologies, products and services that can lead to real-world reductions of CO2 emissions.
*1: The process of recording rapidly changing phenomena with a high-speed video camera and using slow-motion playback or analysis of individual image frames to measure desired quantities such as speed and density
*2: Includes circulation and delivery of oil to each engine component, oil splash from the crankshaft, and oil delivery to the final drive gear
*3: JRR-3 (Japan Research Reactor No.3) at JAEA's Tokai R&D Center, is one of the world's foremost research facilities for neutron beam experiments and radiation research.