Nissan Leaf - 5 stars rating from Euro NCAP [video]
Nissan Leaf has achieved the highest five star car safety rating from Euro NCAP (the European New Car Assessment Programme). This is the first electric vehicle ever to earn this distinction.
The results are superb - 89% rating for adult safety, an 83% rating for child protection and an 84% rating for its on-board safety assist systems including ESC (Electronic Stability Control) and a speed limiter. Leaf has been tested for frontal impact, side impact, side pole impact and whiplash.
"The Nissan LEAF proves that EVs can achieve the same safety levels as traditional cars. The standard is now set for the next generation of such cars on the European market," commented Euro NCAP Secretary General Michiel van Ratingen.
"We are not surprised by these results," said Jerry Hardcastle, Nissan's vice president of vehicle design & development.
"Nissan LEAF has gone through more tests than any car we have ever produced. On top of the conventional offset barrier and side impact tests, we have tested the electrical system in every way to ensure it can never be overcharged and that the isolation programme works as intended in a crash.", he added.
Nissan Leaf also earned a Top Safety Pick rating from the Insurance Institute for Highway Safety (IIHS) in the US. It follows the success of Juke, which also scored top marks.
2011 Nissan Leaf hit the market in the UK in March. It is powered by an electric motor with 109PS (80 kW) of power and 280Nm of torque. The top speed is 145 km/h (90 mph). The car also features climate control, satellite navigation, rear-view parking camera, a quick charge socket and innovative smart-phone connectivity.
Check out the video, below!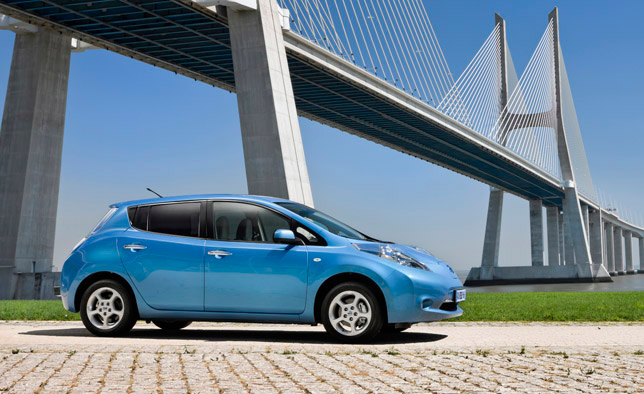 Source: Nissan