Nissan at 2012 North American International Auto Show
Nissan has just revealed that it will make worldwide debut of two concept vehicles. This will be the main highlight of Nissan around the upcoming 2012 North American International Auto Show (NAIAS) in Detroit, USA. And if you wonder what these concept vehicles going to be, we have the information that there will be presented: firstly - an all electric van concept, which underscores Nissan's leadership in zero emissions vehicles, and secondly, the Nissan Pathfinder preview concept, which provides a sneak peek at the next generation of Nissan's longest running nameplate in the United States. The latter will be unveiled during the NAIAS press preview days, beginning on 9th of January 2012. Moreover, adding to the full access of Nissan's global concepts, in those two days when the show is going to take place, media interviews will be available with Nissan team members.
Major highlights at NAIAS are the following: first of all, Nissan will make a preview in the all-new look, style and attitude of the Pathfinder Concept, which will start selling in the autumn of 2012 in the U.S. Secondly, there will be also presented Nissan's innovative electric van concept, which previews a future production version of a full electric vehicle designed to provide businesses or families with flexible, roomy cargo space. More importantly it will offer as well a dramatic CO2 footprint reduction. Thirdly, a Nissan NV camouflaged as a "Food Truck" with a local Detroit flair will showcase the vehicle's flexibility and user-friendly features, while at the same time acting as a a culinary cornerstone for media hospitality throughout both press days. And at last, on Monday evening from 7 p.m. to 11 p.m. Nissan media reception at Cheli's Chili Bar in Downtown Detroit will have a special guest who will make a special announcement. But if you want to hear it you'll have to have Media credentials, which are required for wwwission.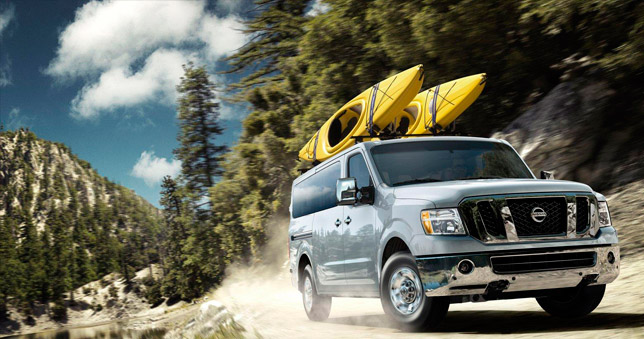 Source: Nissan