Nissan NV200 - New York Taxi
New York is the city with the largest taxi fleet in the US. It has selected Nissan to design and supply the next-generation "Taxi of Tomorrow". The New York City Taxi and Limousine Commission (TLC) selected the Nissan NV200 as the exclusive taxi of New York City beginning in late 2013.
"Nissan is proud to provide the next generation of taxis for the City of New York," commented Nissan Americas Chairman Carlos Tavares.
"The NV200 taxi will give Nissan the opportunity to showcase our dedication to vehicle quality and urban mobility to more than 600 000 passengers every day.", he added.
The NV200 taxi will be produced and assembled at Nissan's facility in Cuernavaca, Mexico. A very good idea, because it will be much cheaper than building in the US.  However, the NV200 taxi will be a tuned version of the compact commercial vehicle currently available in global markets including the UK.
The program will also include working  with the City and taxi owners on a pilot training to study the use of zero-emission, electric vehicles as taxis. The manufacturer will also provide up to six electric Nissan LEAFs to taxi owners for testing in 2012.
"The city's Taxi of Tomorrow is the Nissan NV 200 - and it's going to be the safest, most comfortable and most convenient cab the city has ever had," saide Mayor Bloomberg.
"We started this process to leverage our taxi industry's purchasing power to get the highest quality taxi, one that that can expand and redefine the legendary image of New York City taxicabs. The new taxis will be custom-designed to meet the specific demands of carrying 600,000 passengers a day in New York City traffic and the vehicle meets the top priorities identified by the public in our on-line survey.", he added.
There are more than 13 000 taxis in the city of New York, which have a cumulative 500 million miles per year, so the durability was a key factor in the "Taxi of Tomorrow" selection process. That's why, Nissan will train taxi fleet operators to conduct routine in-house service and repairs.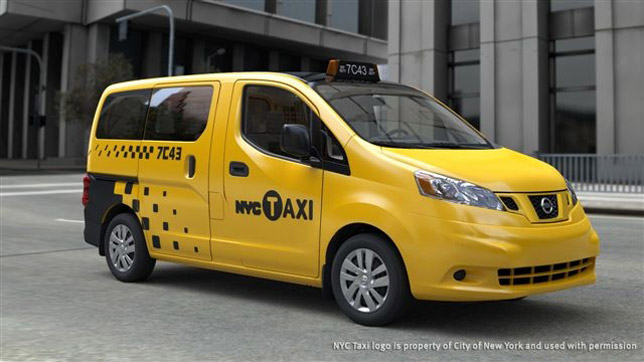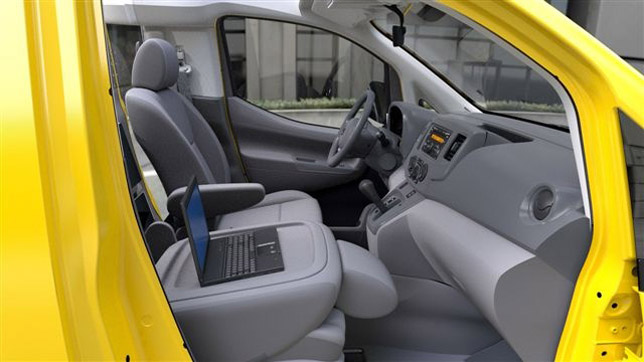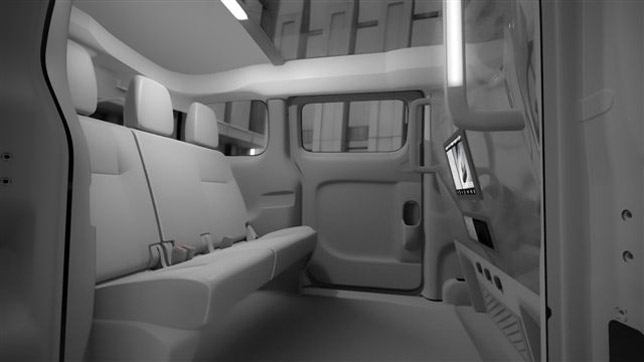 Planned innovations:
2.0L 4-cylinder powertrain, engineered to enhance the emission performance and fuel efficiency of the taxi fleet;
Ample room for four passengers and their luggage, substantially improved over current taxi models;
A low-annoyance horn with exterior lights that indicate when the vehicle is honking, helping reduce noise pollution;
Sliding doors with entry step and grab handles, providing easy entry and exit;
Transparent roof panel (with shade) that will provide unique views of the city;
Independently controlled rear air conditioning with a grape phenol-coated air filter to improve cabin air quality;
Attractive, breathable, antimicrobial, environmentally friendly and easy-to-clean seat material that simulates the look and feel of leather;
Overhead reading lights for passengers and floor lighting to help locate belongings;
A mobile charging station for passengers that includes a 12V electrical outlet and two USB plugs;
A six-way adjustable driver's seat that features both recline and lumbar adjustments, even with a partition installed;
Standard driver's navigation and telematics systems.
Key safety features include:
Front and rear-seat occupant curtain airbags, as well as seat-mounted airbags for the front row;
Standard traction control and Vehicle Dynamic Control (VDC);
Sliding doors to reduce the risk of pedestrians, cyclists and other motorists getting struck by doors opening unexpectedly;
Lights that alert other road users that taxi doors are opening.
Source: Nissan