No7 Fast Five Dodge Charger R/T NASCAR
This weekend, at the Martinsville Speedway, Dodge brand has premiered its No.7 Fast Five Dodge Charger R/T NASCAR ride, which is about to race throughout the whole month of April during NASCAR races at Texas Motor Speedway, Talladega Superspeedway and Richmond International Raceway, with Robby Gordon behind the wheel.
The stunningly exclusive No.7 Fast Five Dodge Charger R/T race car is a part of the brand's partnership with Universal Pictures to promote the upcoming action-thriller Fast Five, which is a brand-new film from the famous franchise "The Fast and the Furious".
In addition to that, fans will also receive a commemorative ticket and photo opportunity with Gordon at a private meet and greet session prior to the movie. All 200 fans also will be automatically registered in a grand prize drawing that includes four VIP credentials to the NASCAR Sprint Cup Series race on April 30 at 7:30 pm, honorary pit crewmember status and a $200 shopping spree to the Robby Gordon Motorsports souvenir trailer.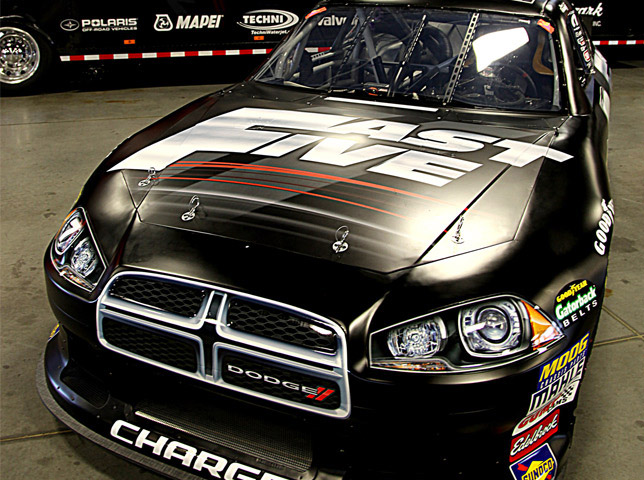 Source: Dodge