Nobuhiro Monster Tajima at the Pikes Peak - 9:51:278 [video]
Nobuhiro Monster Tajima set a new class record with the Monster Sport Suzuki SX4 at the 2011 Pikes Peak rally. He stopped the clock at 9 minutes and 51.278 seconds as the 60 year old professional racing driver is the first person to break 10 minute barrier.
Monster Sport Suzuki SX4 is powered by a twin-turbo 3.1 liter V6 engine with 924 PS (680 kW) and 890Nm (656 lb-ft) of torque.
The total weight of the car is just 1190Kg (2618 pounds) and the power is put on the road through AWD system.
The Pikes Peak course is probably the toughest race on the planet. Why? Check out the video!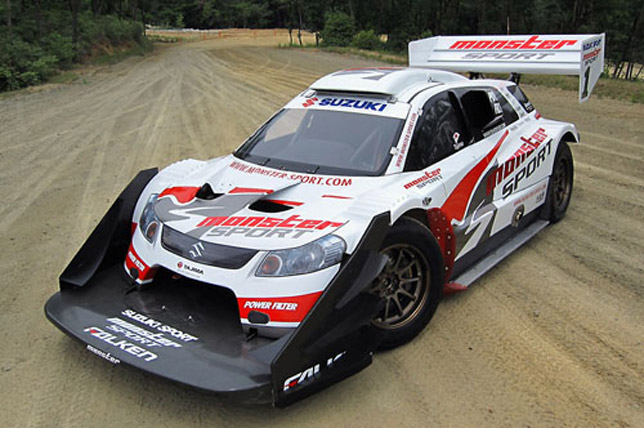 Source: HRE Wheels via Youtube