Pagani Huayra in Italy [video]
Pagani Huayra was exhibited in Italy directly on the city street of Castelfranco Emilia. The video is taken close to Pagani's facility, during the 10th annual "Motori e Sapori" event.
The clip is offered in High-definition resolution, either in 720p or 1080p, so you can see every single detail of the staggering car in perfect quality.
However, the exhibited car is not the same the one shown at the Geneva Auto Show.
Once again, Pagani Huayra is powered by a 6.0 liter bi-turbo V12 with 710PS (522 kW) and 1000Nm (737 lb-ft). The gearbox is XTRAC 7-speed sequential. The curb weight of Huayra is just 1 350 kg (2 975 lb). 0 to 100 km/h in 3.3 seconds and top speed of 370 km/h (230 mph).
The price starts at 1 million EURO.
Enjoy the video!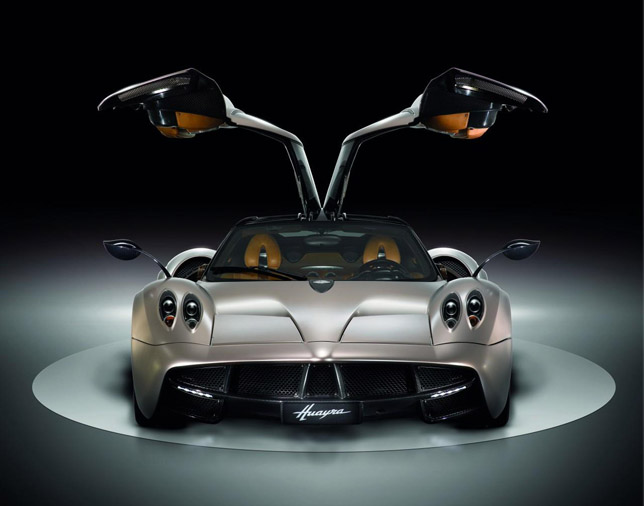 Source: Marchettino via Youtube