Pagani Huayra on the road [video]
Pagani Huayra is a real hyper car as you will see in the video provided by EVOTV.
Huayra is powered by an AMG 6.0 liter twin-turbo V12 coupled with XTRAC 7-speed sequential transmission. The total power is 720BHP (530 kW) and 1000Nm (740 lb-ft) of torque. 0 to 100 km/h in 3.3 seconds and a top speed of 378 km/h (235 mph).
The interior includes premium leather upholstery, milled aluminum components and a lot of carbon fiber trim. There are also a touchscreen infotainment system and Bluetooth connectivity.
The price is as staggering as the car itself - €1 000 000.
There is no doubt that the Huayra will be in top 10 of the sports cars in the next two decades.
Enjoy the video!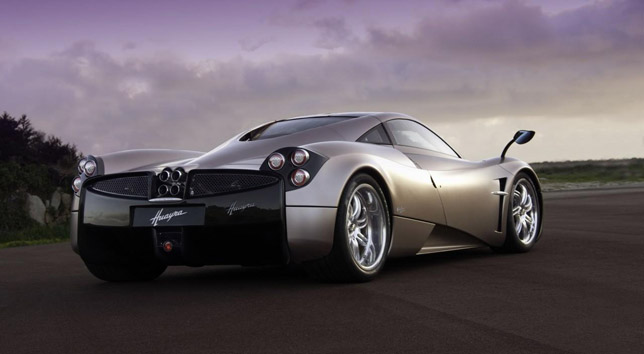 Source: EVOTV via Youtube