Past the Top Gear queue
Not everything about BBC's Top Gear is fast.  Latest figures suggest that new applicants hoping to watch Jeremy Clarkson, Richard Hammond and James May film Top Gear can expect to wait 21 years.
Lined up, the 336,000 individuals on the waiting list could create a queue that would stretch a staggering 127 miles – 10 miles longer than the M25 motorway – and move at 0.0007 miles per hour.  By comparison, the speed of an average garden snail is a scorching 0.03 miles per hour.
Public enthusiasm for the show is so high that some fans are known to have put their new-born children's names down on the waiting list.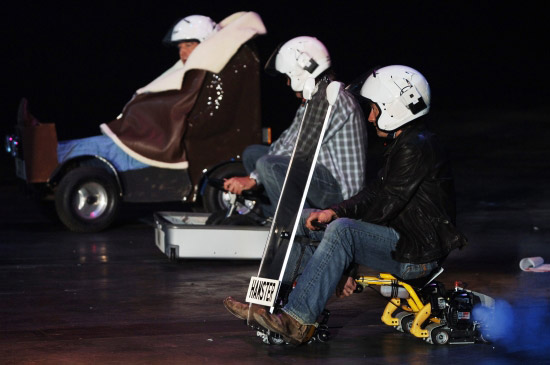 So, for those less inclined to give up 184,085 hours of their life waiting in line, the chance of seeing the presenters perform at Top Gear Live this year comes as a massive relief.
Tickets for the very first Top Gear Live event at this year's MPH The Prestige and Performance Motor Show have just gone on sale and according to a team spokesperson they are "limited and expected to sell out fast."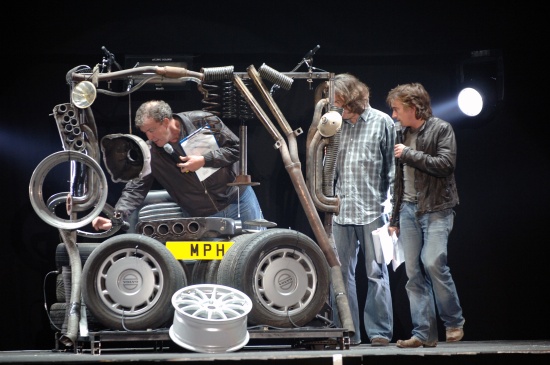 In October and November, Clarkson, Hammond and May will play hosts to automotive tomfoolery, madcap stunts and hilarious challenges live on stage.  The surrounding Motor Show will see one of the biggest gatherings of high performance cars anywhere in the world.
One insider said: "For thousands of Top Gear fans, the waiting is finally over.  Top Gear Live promises all the high-octane thrills of the television show along with all the excitement of being among the fastest cars on the planet."