Peugeot Bipper voted "international van of the year" 2009
The Bipper is produced in Turkey in partnership with the TOFAS group and is the result of the co-operation between the PSA Peugeot Citroën and FIAT groups in the field of light commercial vehicles.
The annual "International Van of the Year" prize has been awarded since 1992 by a select jury of leading journalists representing 20 European countries.
Peugeot has won the award previously with the BOXER (1995), PARTNER (1997) and the EXPERT (2008).
The jury recognised: the originality of this new concept aimed at the entry level of the European small van market, its compact size, optimised load volume (up to 2.8 m3), payload (up to 610 kg), its practicality and its superb handling, all responding to the needs of a specific professional customer base.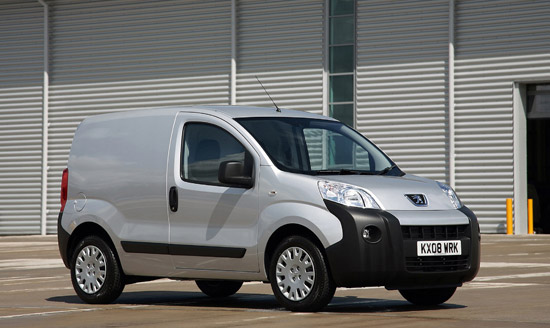 The award also recognises the vehicle's stylish good looks, with its bold and flowing contours and assertive personality.
The low fuel consumption and CO2 emissions (62.7 mpg and 119 g CO2/km in the combined cycle with the 1.4 litre HDi engine) were another convincing argument in its favour.
At a dynamic level, members of the jury applauded the vehicle's engines, the availability of an electronically-controlled manual gearbox and its agile road holding.
The Peugeot BIPPER, produced in Bursa (Turkey), was launched commercially in the UK in June 2008.
In a full year, the total industrial potential of the BIPPER is 50,000 units.
Entirely renewed in 2006 (new BOXER), in 2007 (new EXPERT) and in 2008 (new PARTNER, succeeding the PARTNER Origin which remains on sale), and now enhanced by the BIPPER, the Peugeot offer of five different light commercial vehicles is the youngest and most complete in the Marque's history.