Peugeot expert tepee supports south yorkshire police in 'operation octave'
South Yorkshire Police has recruited a new Expert to support its Firearms Support Group's, 'Operation Octave'. A Peugeot Expert to be precise, in 2.0HDi Tepee form with nine seats, has joined the team as it embarks on a tour of secondary schools in South Yorkshire, warning pupils of the dangers connected with carrying guns or knives.In response to an appeal by members of the Firearms Support Group, Peugeot recommended the services of its Expert Tepee, and arranged a vehicle to join the force for five months, whilst it completes the next stage of its 'Octave' campaign.
The Expert Tepee will be used to transport officers and technical equipment, including a collection of real and fake firearms (without ammunition of course) around to every secondary school within the County.
A squad of eight operational firearms officers deliver a presentation about the dangers faced by young people with gun and knife crime. The presence of a branded crew vehicle will also promote the initiative within the community.
So far the team has enjoyed much success with the programme, youth related firearms incidents have dropped by 50% over the last year.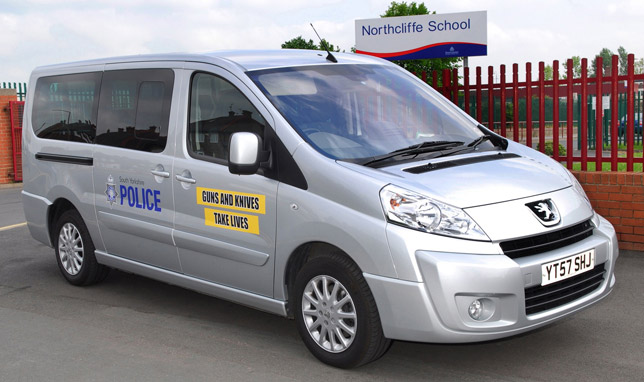 PC Simon Harrison, from South Yorkshire Police explained, "It was imperative for the team to have a suitable vehicle to transport the equipment needed to complete the presentations within the County. We required the space and practicality of a van, with enough seats for all the team too."
Peugeot's Expert Tepee offers drivers up to nine seats as standard, a choice of two diesel engines (1.6-litre HDi 90 and 2.0-litre HDi 120) and a host of car-like specifications, perfect for families looking for an alternative to the traditional people carrier, or small business drivers needing extra space.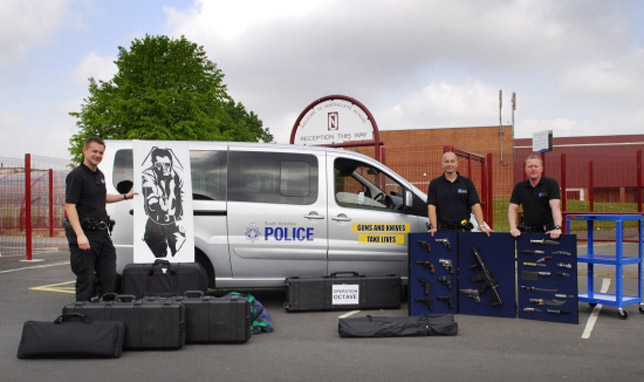 Commenting on the work with South Yorkshire Police, Neil Moscrop, Sales Director, Peugeot UK, said; "Peugeot has a strong 'blue-light' heritage and an active Coventry based specialist vehicle operation centre (PSVO), always looking for any opportunities requiring support within this sector.
"The South Yorkshire Police force is dedicated to improving the lives of young people within its community, communicating a strong message about the dangers of knife and gun crime, a topic with strong relevance throughout the country. Their job has now been made a little easier with the addition of an Expert in the team."
Peugeot supplies South Yorkshire Police Firearms Support Group with an Expert Tepee as it tackles youth gun and knife crime

Peugeot Expert Tepee Comfort 9 Seater 2.0 Diesel with RT4 Sat Nav joins the team, touring secondary schools in South Yorkshire for five months