Peugeot to compete at Nurburgring 24-Hours race
Peugeot is about to celebrate its new limited edition coupe ride and the brand's 200th anniversary by competing for first time in the Nurburgring 24-Hours race. According to Peugeot, the famous German race will boost the reputation of their all-new sporty ride extremely.
At the Nurburgring race track, Peugeot will race in the D1T category with two 2.0-litres HDi FAP RCZ coupes, each producing 200 horsepower (147 kW). The two RCZ rides will be mainly in standard trim, with the exception of a few specific parts delivered by the Peugeot Sport "client motor racing" range.
The two race-trimmed RCZs will be numbered with 200 and 201, to symbolize 200 years of excellence and emotion, two of the most valued qualities of the Marque. The race cars will be driven by a Peugeot French team and a Peugeot German team.
The new sporty Peugeot - RCZ Coupe will be available on the European market from April 2010.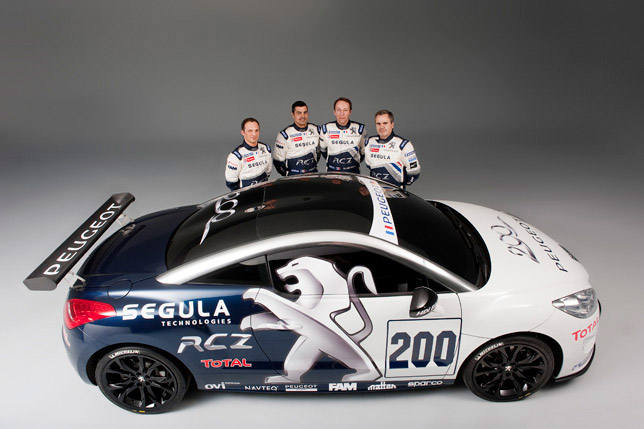 French team - RCZ Number 200
Jean-Philippe PEUGEOT
Stephane CAILLET
Cyrus AYARI
Olivier PERE
German team - RCZ Number 201
Jurgen NETT
Joey KELLY
Michael BOHRER
Henning KLIPP