Photographing Your Old Ride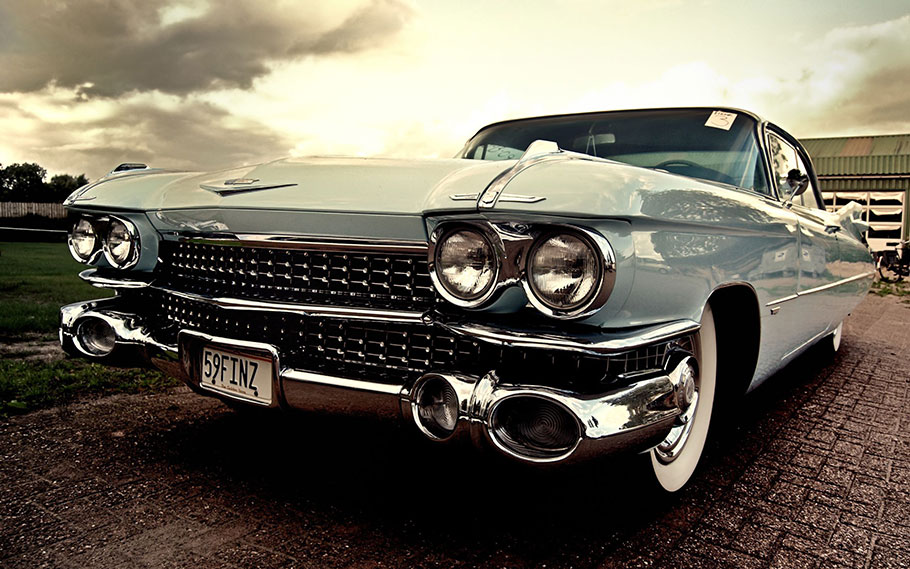 So, you have decided to get a new car. Congratulations, a new car is one of life's real treats. If you are driving an old car, though, you have a decision to make; do you trade in your old ride or try to sell it yourself. If you decide to go the former route, chances are you are going to put it on Ebay or Craigslist and this means that you will need a bunch of photos to accompany the listing.
The way to lose money
The problem with most private sellers, though, is they don't take very good photos of their used car. This is a shame because poor photos make your car less appealing to a buyer and prolong the selling process. Want proof? Look at any professional car dealer photographs and they will be excellent. This is because they know that good photographs sell cars. Its as simple as that.
The good news is that you don't have to be an expert photographer to create a good used-car listing. The following tips will show you how to photograph your car properly so your car sells quickly and for a good price.
Spruce it up
There are a few important points we need to make before we start. First, wash your car. Make sure it's clean, and the wheels and tires look good. And second, roll up the windows. It gives the car a smooth, solid look. Lastly, if your engine is greasy and dirty (like most old cars are) buy a degreaser spray and clean it up.
Use good equipment
These days, smartphones take excellent photos. If you've purchased a smartphone in the last few years, it should suffice. Needless to say, grainy photos shot on an iPhone 3G or old Blackberry aren't going to cut it. If you don't have a recent smartphone, borrow one from a friend.
Quantity
The more photos your listing has, the more likely it is that your car will sell. This is a proven fact. If the online listing is free, upload the maximum number of photos the site allows. With sites that charge for listings, it's worth the extra cost to have more photos in the ad. Every car listing should have 10 photos at a minimum.
Angles
Make sure you get the basic car-selling angles covered. This includes the front, back and both sides. Turn the wheels left slightly so that you can take a photo of the tire tread. Finally, open up the hood and take several photos of the engine.
Inside the car, make sure you take a photo of the seats. Sit in the back of the car take photos of the front section of the interior. You'll want to show instrument cluster and a wide shot of the dash. www.rochesterhillschryslerjeep.net suggests snapping a photo of the odometer so that prospective buyers can see that the mileage reading is consistent with what you posted in your ad.
The Golden Hour and location
In photography, the "golden hour" is when the sun rises and when it is about to set. Photos taken at this time are less likely to be overexposed, and the light has a warm look that enhances the colors in the photo.
The location of your photo shoot can also help the car stand out among the crowded online listings. Try to find an empty parking lot or some place in a natural setting. This allows your car to be the focal point in the photos.
Be Honest
If the car has any imperfections, don't try to angle the shots to hide them. In fact, you should take a photo of any dents or scratches on the car. Be up front about them and potential buyers will feel you are an honest seller.
Being honest with the imperfections can help with your negotiations too. A prospective buyer is likely to offer you a lower amount if he inspects the car and finds a ding that wasn't shown in the ad. But if you had a photo of that ding in the ad, you can hold your ground and say that you were up front about the damage and "have priced the car accordingly."
Finally
A final word of caution: don't make your photos "perfect." If your photos look too well-produced, they may make some people suspicious. Potential buyers might even think you used stock photos! Honest images, not glamour shots, are what you're after and then potential buyers will believe what they see.