Pikes Peak video of Nobuhiro "Monster" Tajima with Suzuki SX4 Sport
Do you remember Walter Rohrl with his Audi S1 at the famous Pikes Peak? Do you remember Ari Vatanen with Peugeot 405 T16? They conquered Pikes Peak a long time ago. Now it is turn to Nobuhiro "Monster" Tajima with his 1190Kg (2618 pounds) Suzuki SX4 to prove himself.
The rallye car is powered by 3.1 liter twin turbo V6, which develops whopping 897HP and 885Nm of torque ( 654 lb-ft). A brutal car driven by the "Monster" and just pay attention to every second of pure speed in the video.  This is the real Motor Sport.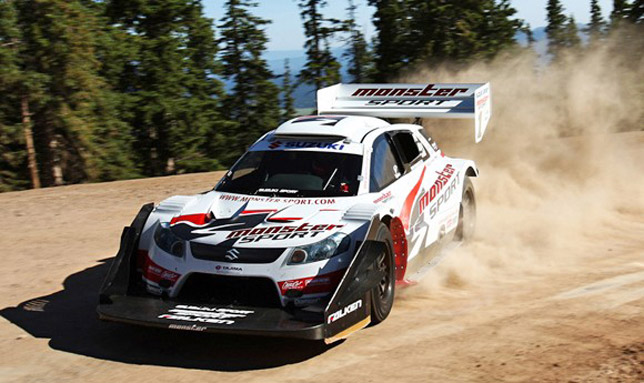 source: Falken Tire via AutoBlog