Podium finish for young British team at Spa 24 Hours
UK-based Gigawave MotorSport has clinched a podium finish in one of the toughest races in the world, the Total Spa 24 Hours. The Gigawave MotorSport DBR9 finished third overall in what was the young team's fifth ever race, the only Aston Martin to complete the 24-hour endurance event around the legendary Spa circuit.
Double points were on offer for the race and Gigawave MotorSport collected 12, moving the team up to 27 points overall in the 2008 FIA GT Championship. Driver Allan Simonsen felt that this result will be a huge boost for the second half of the season. "There were some exciting battles at the start and we all had a great time. The points will really go a long way to keeping the team in the Championship fight."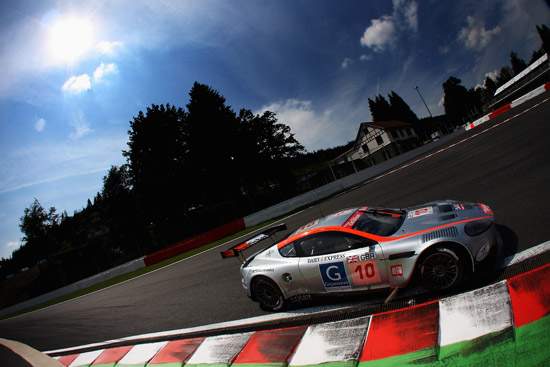 Le Mans GT1 class Champion and Gigawave MotorSport driver Darren Turner was amazed by how well the team had coped, "There were a lot of late nights in preparation for the race and I don't know how they all stayed awake. The drivers made no mistakes, nor were there any in the pit stops, which is fantastic for such a young team."
Philipp Peter praised the team for its great start in professional motorsport. "We've had three podiums in our first five races; it's unbelievable, I'm so proud of everyone."
Official spare driver Andy Thompson enjoyed the experience even though he didn't get the call to jump into the car. "The event is just huge. I drove a few laps in the Thursday night practice and was astounded by how well the car responded on this circuit."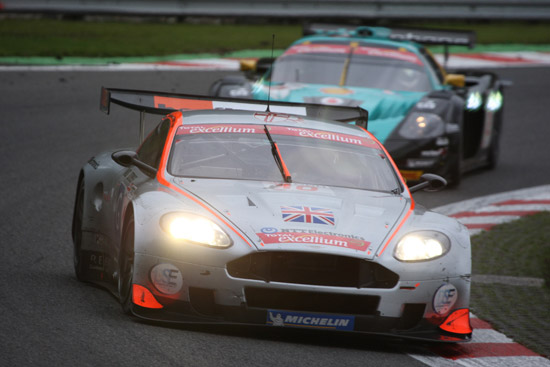 Gigawave MotorSport climbed to third position in the sixth hour, where the team remained until the end – a full nine laps ahead of fourth-placed JMB Racing. It was a Vitaphone Racing one-two finish overall, with the #1 Maserati MC12 taking the chequered flag and its #2 car finishing second.
In what was a gruelling event for drivers, car and team, Gigawave MotorSport completed 570 laps of the 7.004km circuit, with 26 pit stops made.