Points To Keep In Mind While Interviewing For A Trucking Job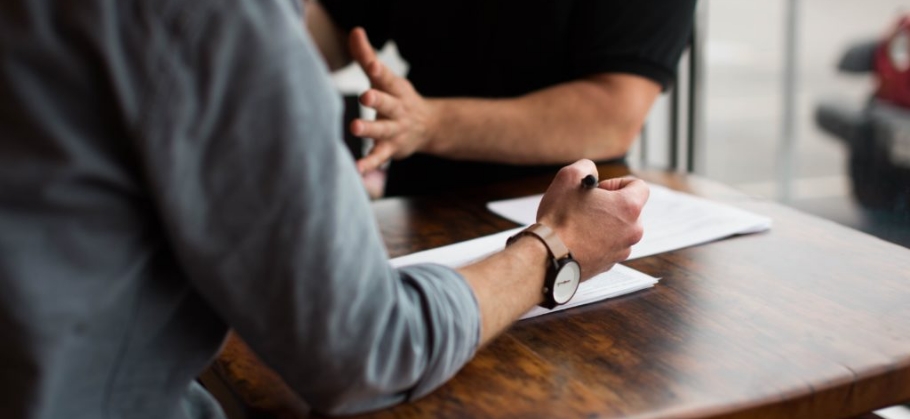 A truck driver is in charge of transporting goods and people from one location to another using a road transport truck. Often, their efforts are rewarded with the pay for which they drive. In addition, they are in charge of the company's commercial vehicles and ensure safety.
When Interviewing for a trucking job, the truck drivers need to search a lot on a particular company, its policies, etc. It's because one cannot believe everything spoken until studying the whole act. Therefore, interviews in Trucking jobs involve complications on both sides.
A candidate looks for better policies, consideration, etc., from the companies. One must consider several points before making a final employment decision.
Benefits offered by the company
When considering the job offer, a candidate should not solely move on to the promise of pay. Additionally, review the benefits other than the payment for services.
An interview is an excellent opportunity to learn about the company culture. Is health insurance included? Does it provide educational opportunities, holidays, and vacations? These questions arise following pay negotiation.
Company's standards of safety
While interviewing for a trucking job, a candidate should ask several questions related to safety.
Every business should prioritize safety first. Safety should be top of mind in jobs with a high-risk level. Applicants have a right to inquire about policies, technology, and training during the truck driving job interview.
Slip seat policies of the company
Sometimes a driver is required to share a truck with other drivers. For example, if a truck driver has applied for a local job at the company, he must ask questions related to the slip seat policy of the company.
A "slip seat" policy is a driving method in which multiple truck drivers share a truck. They have no right to choose a particular tractor and must drive whatever is available.
Most drivers avoid slip seats. Instead, they ask the interviewer whether their company has a slip seat policy.
Passenger policy of the company
In light of improvements in automobile vehicles, and other technology impacting motor vehicles, Scholars undertook studies on truck drivers as critical extensions. For half a century, the satisfaction of drivers has been a significant issue. Studies provoke the need to manage driver satisfaction and behavior.
Some companies offer a passenger policy, allowing the drivers to reserve seats for their loved ones. These include family members above the age of ten or any close friend. Then, truck drivers can travel with them to the desired location.
Payment mechanism of the company
There are several methods of fixing a driver's pay. These may be through an hourly rate, a daily rate, or compensation based on miles.
Questions regarding payment calculation per mile are beneficial in the interview process. Some companies may offer the option of requesting payment for both short and long distances. 
Bonus and other incentives
There are several benefits to the truck driving job. A company offers a bonus to attract a new driver. In addition to the standard pay, some companies offer bonus pay to drivers with clean records and safety standards. Several companies run signing bonus benefits for drivers joining the company. Truck drivers can trust these companies in faith, words, and actions.