Porsche 911 GT2 RS US [video]
Porsche GT2 RS is the fastest, most powerful and most brutal road going car, which the company has ever made.
It is powered by 3.6-liter twin-turbo flat-six with 620PS (456 kW) and 700Nm (516 lb-ft). 0 to 100 km/h in 3.4 seconds and the top speed is 330 km/h (210 mph). 0 to 300 km/h is in 28.9 seconds. The GT2 RS clocked a record-breaking time of 7 minutes and 18 seconds around the Nuürburgring-Nordschleife track.
This extreme sports car now reached the USA. The company has released a video showing the first drive test day with the Porsche 911 GT2 RS in the USA. However, all units ware sold out back in October last year.
The American customers of the Porsche 911 GT2 RS had the chance to test drive the brutal car at the El Toro Air Station in Irvine California, before taking it on public roads. The reason is simple – GT2 RS is dangerous in unexperienced hands!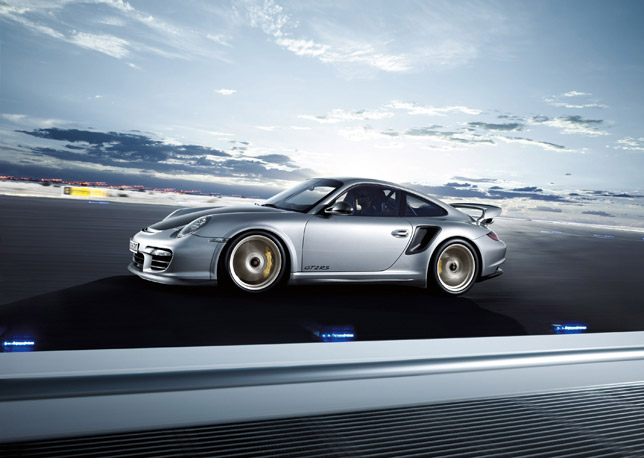 Source
: Porsche