Porsche 997 GT3 RS at the racetrack [video]
The first 997 GT3 RS is powered by a staggering 3.8 liter flat-six engine with 450 PS (331 kW). Porsche achieves the impressive 118 bhp per litre from naturally aspirated six-cylinder engine. Zero to 100 km/h (62 mph) in 3.6 seconds, to 200 km/h (124 mph) in 13.3 seconds. Maximum speed is 310 km/h (193 mph).
The front axle comes with nine-inch-wide wheels running on 245/35 ZR 19 sports tyres, the rear axle features twelve-inch-wide wheels incorporating 325/30 ZR 19 sports tyres.
The Euro base-price is Euro 122 400 - without value-added tax and national specifications.
Here is an interesting video, where the 977 GT3 RS hits the racetrack at speeds over 238 km/h (147 mph). The track's official name is Autodromo Internazionale Enzo e Dino Ferrari and it lies 80 km (almost 50 miles).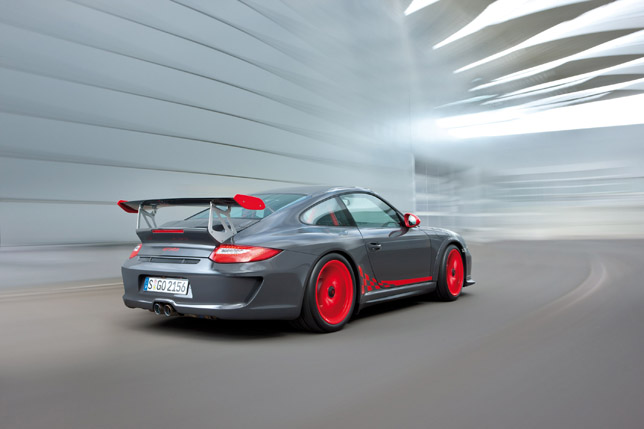 Source: Marchettino via Youtube