Queen Latifah Unleashed her Inner Mustang
The award-winning musician and actress Queen Latifah is a proud owner of a '65 Mustang, but she wished to drive a 2010 Ford Mustang like a Pro in the extended music video for her new song "Fast Cars." From Ford Motor Company heard that and made her wish come true.
"There are certain cars throughout history that have their own identity. They become synonymous with feeling and energy, an event in your life," says Latifah. "A Mustang is a Mustang; the car is timeless."
Latifah received her pro driving lesson by the twenty-year-old NASCAR phenom Colin Braun and a 2010 Mustang by participating in "The '10 Unleashed' campaign, which asks people to describe their ultimate Mustang dream experience in 250 words or less.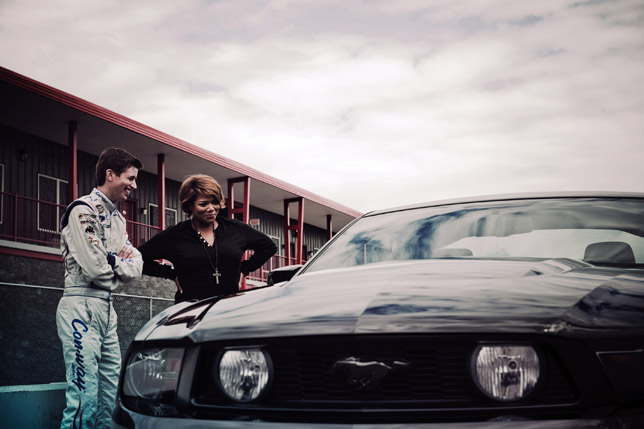 On June 24, 2009, Latifah took a detour from promoting her new album to head to New Jersey Motorsports Park, where Colin Braun and the 2010 Mustang were waiting for her. "Are you ready," Braun asked. Latifah held on tight while Braun white-knuckled her through a few hot laps. Latifah then proclaimed, "It's time to conquer this track," donned her own helmet and went out to experience the raw power and handling of the new 2010 Ford Mustang.
Loading the player...
"I've been a little jealous of people riding around town with their Mustangs," Latifah said. "Now I got one. No more jealousy. They can eat my dust."