Relentless TT Domination for Suzuki
In what turned out to be a dream week, the Relentless Suzuki by TAS Racing team ended the 2008 Isle of Man TT races victorious in virtually every solo category last week, taking Superbike, Supersport and Superstock wins on their Suzuki GSX-R race machines.
Starting with a perfect result on the first race day (Saturday 31st May), Australian Cameron Donald took his GSX-R1000 to victory in the coveted Superbike TT, followed home by team-mate Bruce Anstey and Adrian Archibald to complete an impressive all-Suzuki podium.
On Monday, the Superstock TT saw Donald pilot his production-based GSX-R1000 to victory, giving Suzuki their seventh consecutive win in the class, before the team's true all-round ability was reaffirmed on Wednesday when Bruce Anstey clinched the Supersport TT win on his GSX-R600 with an impressive 34-second lead at the end of the four lap race, setting a new lap record.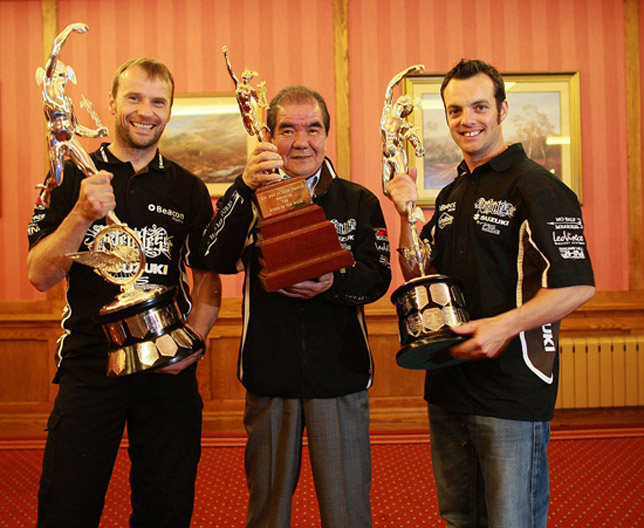 Talking about the Isle of Man success, Suzuki GB managing director Yasuharu Osawa commented, "What a truly tremendous TT. Congratulations to Cameron, Bruce and the whole Relentless Suzuki by TAS team. They put in incredible effort this week, and I can speak for the whole of Suzuki in saying that we are all extremely proud of their achievements. Congratulations to everyone involved."
As well as scoring two important wins and the fastest outright lap of the 2008 TT with an average speed of 129.256 mph, Cameron Donald also took an impressive second place in the Senior TT on Friday, narrowly missing out on the win, despite leading on several occasions around the 37.37 mile course.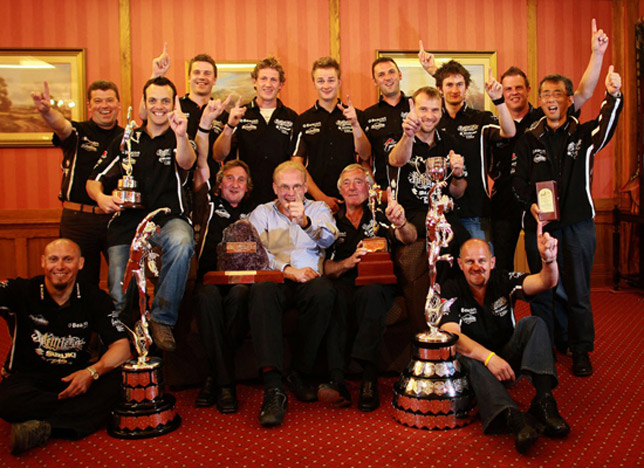 The Relentless Suzuki by TAS team will be back out in competitive action on June 15th at Snetterton Circuit in Norfolk for the British Superbike & Supersport Championship, before they return to road racing at the Ulster Grand Prix in August.