Take to the road in a Peugeot Tepee!
Peugeot has come up trumps for busy families and sports lovers with its Partner and Expert Tepee range of vehicles. Both vehicles are designed to swallow effortlessly all the "trappings" of a modern family, while still transporting everyone in comfort, safety and style.
With the Partner Tepee able to seat up to five people, the Expert Tepee up to nine, and both still having bags of storage space, removable seating and class leading versatility, there's a Tepee for families of all shapes, sizes and interests.
Need to transport the surfer dudes in your life?  No problem - Partner Tepee has an optional internal roof rack designed to take their surf boards inside the vehicle (up to almost 3 metres in length), improving security and with still enough style to look cool en route to the beach.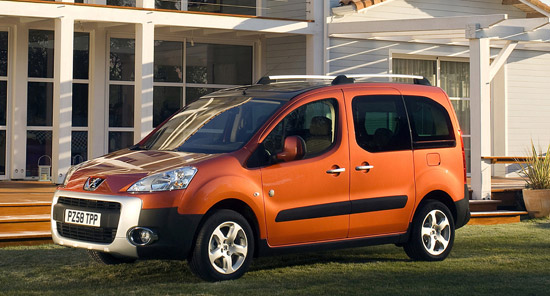 Need to take the kids and their tuba, double bass and drum kit to band practice?  Bring it on - with sliding side doors, a low rear load height and acres of space, the Expert Tepee is in tune with your needs.
Heading off for a mountain biking weekend?  With the Expert Tepee, its rear doors or tailgate (depending on model) open to reveal a space large enough to wheel those bikes right in and park them up alongside your backpacks and up to six passengers.
Peugeot recognises that driving enjoyment is also paramount and has, therefore, made sure both vehicles don't disappoint. The brand new Partner Tepee has the same chassis DNA as the popular 308 hatchback and the Expert Tepee shares its with the 807, therefore, both providing car-like handling with bags of load carrying space.
The Partner Tepee is available in three trim levels: the entry-level 'Urban', the higher-spec 'S' and the sporty 'Outdoor', aimed at families who like to head off the beaten track. All have more pockets and storage compartments than you can shake a stick at but, if you need even more hidey-holes, opt for the eye-catching and very useful Zenith multi-purpose roof.  It combines a number of innovative storage areas which provide a total 80 litres of extra storage in the normally unused area beneath the roof. It also includes four large glazed panels set into the roof providing extra light into the vehicle and increasing external visibility.
Expert Tepee is available in two trim levels - Comfort and Leisure - and in two wheelbase lengths. The long wheelbase version can comfortably transport nine people and a staggering 1200 litres of luggage. The Expert Tepee is also available with an optional pneumatic rear suspension, which lowers the height to less than 1.9m, enabling it to fit into underground car parks, so no more driving round busy town centres looking for a parking space.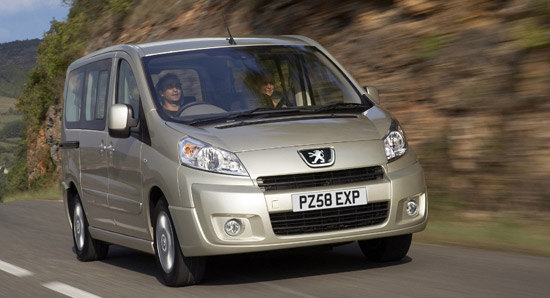 Each model is available with a range of high-performance, economical engines and, in spite of the awesome amount of space on offer, the Partner Tepee HDi 110 still returns 50.4 mpg in the combined cycle and the Expert Tepee HDi 120, 39.2 mpg. Combined with its 80 litres fuel tank the Expert Tepee has a potential range of over 700 miles between "fill-ups".
Prices for Peugeot's Tepee range start at £11,215 on the road for the Partner Tepee Urban 1.6 16v 90, with the S and Outdoor models priced from £12,055 and £14,305 respectively. Expert Tepee is priced from £19,307 OTR.
So, when you convene a pow-wow about the next family car, why not think a little laterally, and pitch a 'Tepee' on your drive?