Roomy relay vans appeal to mw specialist vehicles
MW Specialist Vehicles Ltd, is now using Citroën Relay 35 and 40 panel vans as the basis for its range of conversions for Police, health authority and drainage applications. The fast growing Cheshire-headquartered converter has specified Citroën Relay vans as they provide massive internal load compartment dimensions, low load deck height and high payload capability.
The first four MW Specialist Vehicles' converted Relay vans have just been fully equipped with CCTV underground monitoring equipment. They have been acquired by leading drainage contractors Anthire, C&G Pipetech and Radiodetection. The vans comprise of an office/monitoring station in the forward half of the Relay's load compartment, which is accessed through the side load door. And at the rear, in a separate compartment, the Relays are fitted with all the necessary equipment to lift, and lower the CCTV camera and control its movement through the drains being inspected.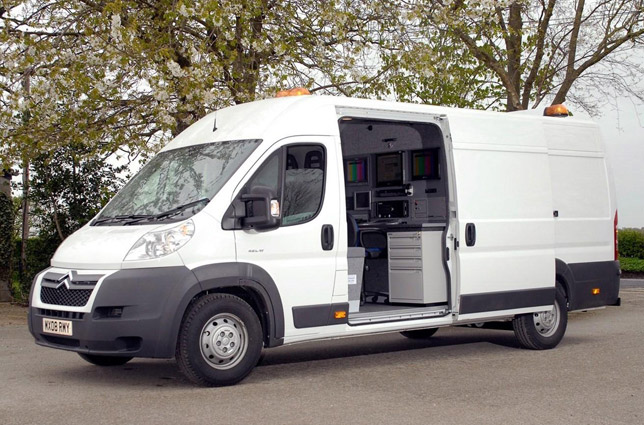 MW Specialist Vehicles has been in business since 2005 and, in addition to conversions for the drainage industry, it also produces a wide range of other high value conversions including mobile health units, broadband video transmission units, mobile police stations/surveillance units and ANPR (automatic number plate recognition) vehicles.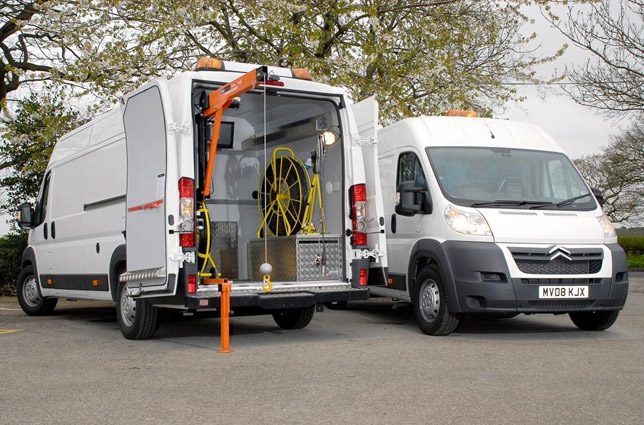 Mike Wright, MW Specialist Vehicles' managing director, comments, "As one of Europe's leading specialist converters, we can see that the Relay is the ideal basis for our whole range of conversions. Relays offer a very large and practical load space, with an optimum choice of load lengths and internal load heights, as well as having the greatest internal width of any panel van. Our customers also appreciate the fact that the Relay uniquely has Trafficmaster Smartnav satellite navigation and Trackstar stolen vehicle tracking fitted as standard."