Running Up That Hill: Chevrolet Prepares For Okayama Races
The World Touring Car Championship discovered the remote Japanese track of Okayama today. Set in the mountainous forest region of the Okayama Prefecture, the track hosts the penultimate race of the 2008 WTCC. All four Chevrolet drivers acquitted themselves well in today's testing session, although they were anonymous about the particularities of the tight and twisty former home of the Pacific F1 Grand Prix. Alain Menu was fastest of the Chevrolet drivers, just four tenths from fastest, while Max Orido was the quicker of the Japanese drivers.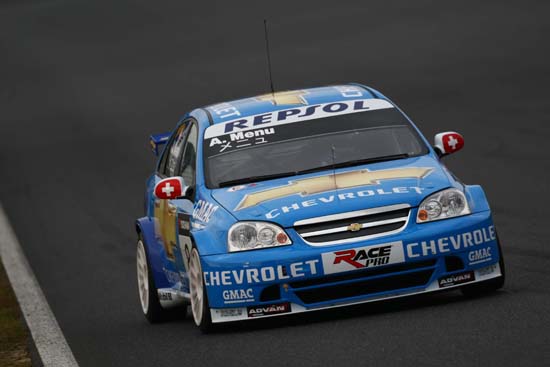 QUOTES
Alain Menu (6th): "This is a quite challenging track, very technical, but also still very slippery. Because there's so little grip it is quite tricky to judge the entry speed. We'll work on the chassis a bit, but I suppose it was a good start to the weekend. The other thing today was that it was quite hot in the car, not what you would expect in autumn."
Rob Huff (9th): "It is an interesting track, very technical and thus very easy to overdrive. The last two thirds of the circuit are so tight that if you're stuck behind a slower car your own speed is entirely governed by his since you can hardly overtake. So basically it will be down to getting qualifying right and then let the races come to us."
Nicola Larini (13th): "I tried a different set-up from the others and the car understeered too much, also because of the slippery nature of the track. I'm sure we'll be okay by tomorrow's qualifying."
Max Orido (18th): "Today was good. It's been a long time since I raced a touring car here, but the base we worked from today was good, with still some possibilities for improvement. I'm provisionally the first Japanese driver, so that's good as well. I'm in any case closer to the first Chevrolet as well as to the fastest driver out there, so I'm happy with my improvement since Monza. Hopefully I can shave a few extra tenths off my time tomorrow."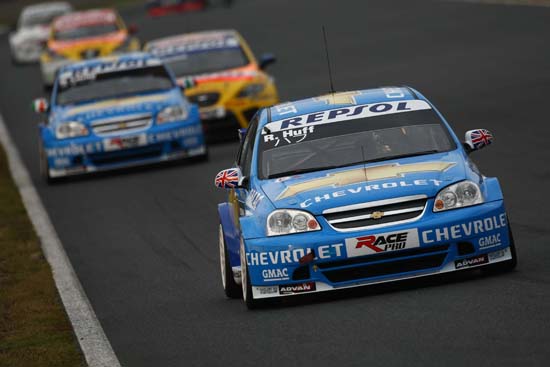 OKAYAMA TESTING RESULTS
1. A Farfus BMW 320si 1m38s371 2. A Priaulx BMW 320si +0s132 3. G Tarquini SEAT Leon TDI +0s154 4. R Rydell SEAT Leon TDI +0s310 5. Y Muller SEAT Leon TDI +0s315 6. A Menu Chevrolet Lacetti +0s452 9. R Huff Chevrolet Lacetti +0s959 13. N Larini Chevrolet Lacetti +1s245 18. M Orido Chevrolet Lacetti +2s235