Santa Pod Alternative Energy Race Day, Cleaner. Greener. Meaner!
Alternative Fuel and Zero Emissions Race Event. Friday 24th April 2009
Santa Pod, the home of European Drag Racing usually echoes to the sound of several thousand horsepower being unleashed down its haloed quarter mile. However, following the success of its inaugural Alternative Energy (AE) event last year, the World famous venue will once again host the cream of automotive racing pioneers who care as much about the environment as they do about their timing slips.
Last year's event saw entries from the likes of Lotus, Vectrix, Bike magazine and Green Fuels UK fighting wheel to wheel with a number of small independent and club entrants. This year, they're throwing the doors wide open to include businesses, universities and individuals.
The result should be a showdown to please tree-huggers and race-fans alike. The variety of entrants and energy-sources makes picking a winner tough, but watching biodiesel up against butanol, and electric taking on ethanol should give a glimpse of the future of motorsport as competitors flash past the finish line. Anything that doesn't use fossil fuels for propulsion will be welcomed into the contest.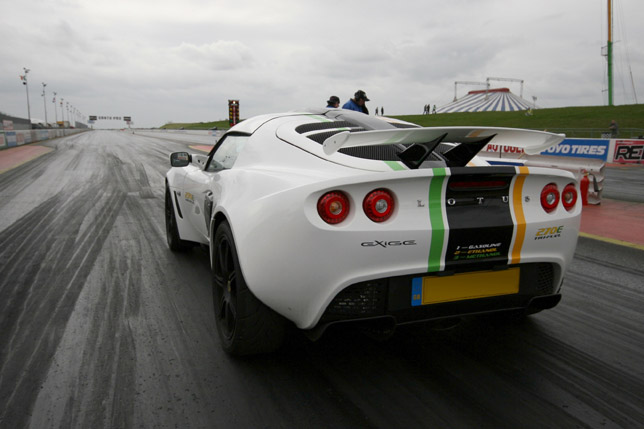 The FIA approved venue will pit the carbon-neutral combatants head-to-head to discover the future of responsible Motorsport whilst having a huge amount of fun in the process! Entry is completely free to any eligible vehicle, with the fastest time of the day taking home the coveted title and trophy (and probably a great deal of inner peace!)
Santa Pod's Managing Director, David Lloyd Jones said. 'As a venue, we derive a great deal from Motorsport, so it's important that we do something that helps to plot the future of the sport. Somewhere in this eclectic line-up will be the genuine long-term future of Drag Racing and the direction that we all need to look toward. Trucks, cars, bikes, trikes are all welcome. Zero emissions does not mean zero fun or competitive edge. Come down and see for yourself.'
Spectators to this FREE showcase event are most welcome - and no, you don't have to come in a Prius to get in!