SEAT: World Touring Car Champion
As the final highlight of an excellent season, SEAT has become 2008 World Touring Car Champion, at the Japanese racetrack of Okayama. SEAT's triumph in the manufacturers' standings, is moreover the fulfilment of a pending subject for Spanish motor sports, since an award like this had never been attained before. The Spanish make has mathematically secured the manufacturers' and drivers' title, since only two drivers of SEAT, Yvan Muller and Gabriele Tarquini, have chances to become world champions in the last race to be held in Macau on 16th November.
The Spanish make, which takes part in the championship with a team of five official drivers, Jordi Gené (Spain), Tiago Monteiro (Portugal), Yvan Muller (France), Rickard Rydell (Sweden) and Gabriele Tarquini (Italy), has counted on the León TDI WTCC, the best car of the championship that has been able to clinch 11 victories so far.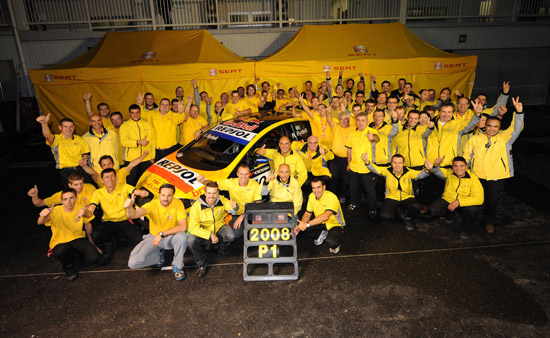 The penultimate round of the World Touring Car Championship (WTCC) staged today on the Japanese racetrack, allowed SEAT to achieve the necessary points to secure the title mathematically, with excellent wins in both races that proved their technological ability. Rickard Rydell won the first race on the Okayama racetrack at the wheel of the León TDI WTCC and Tom Coronel succeeded in the second race with the petrol-engined León WTCC.
The finishing touch of this fantastic season for SEAT will take place on the urban racetrack of Macau on 16th November with the proclamation of the name of the driver to become Drivers' World Champion.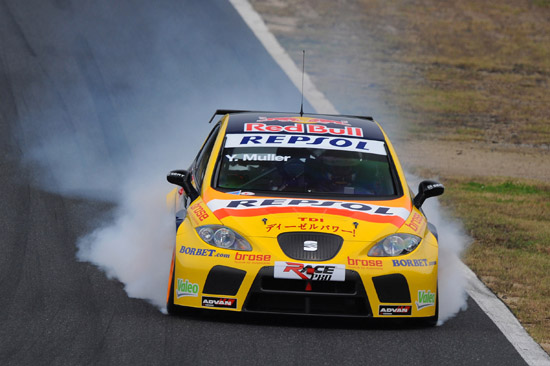 Jaime Puig, SEAT Sport Director: "The excellent teamwork of all people working at SEAT Sport, both those making up the race team, as well as all those who support us from Martorell, has been the key for this success. I want to say a big thank you to all of them, because it was their working capacity and their team spirit that has allowed us to achieve such an significant success".