Silverstone to co-ordinate pan-European Nissan GT-R customer drive experience
A new manufacturer logistics division of Silverstone Circuits has been chosen to create and manage a groundbreaking pan-European customer drive experience for the new Nissan GT-R.
Silverstone International will run a 'best in class' drive experience for buyers of Nissan's eagerly awaited GT-R supercar at Silverstone and Germany's Nurburgring, for UK and European customers respectively. Instructors and operational staff from the British Grand Prix circuit will co-ordinate and manage the events at both venues.
With a strong order book for the car already, Nissan will invite customers to get first hand experience of the technology and capabilities of the GT-R within a controlled environment.
With an emphasis on enhancing driver skills to match the performance of the Nissan GT-R, Silverstone instructors will mentor customers in all aspects of road and race-craft.  The end goal is to ensure entertaining and responsible driving in all conditions.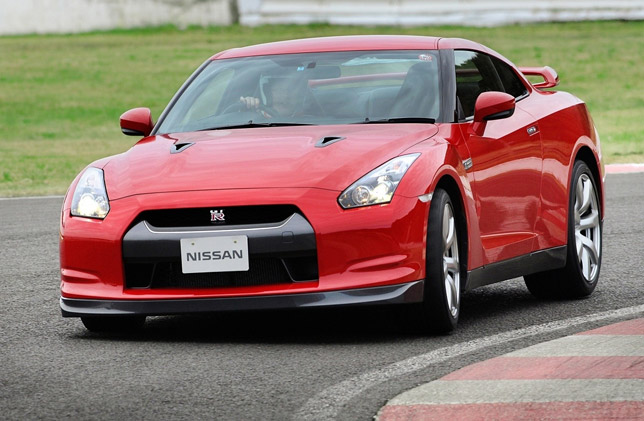 The first experience will be run over 14 days in August at Silverstone, quickly followed by dates across September and October at the Nurburgring. Two further sessions will be held during 2009 culminating in the opportunity for customers to take their full race licence test. A second wave of owners will start the process again in February 2009.
Darren Cox, European Brand Promotion Manager for Nissan Europe, said: "The pitch for this project was strongly contested. Silverstone won on the basis of its client handling and logistic skills. The fact that it delivered the premier Motorsport venue in the UK was an added benefit."
Jonathan Tait, Sales & Marketing Director at Silverstone Circuits Ltd said: "We're naturally delighted to be awarded the project and look forward to working with the whole team at Nissan Europe.
"Not only does this underline the logistic role Silverstone is able to play in the launch of a major new vehicle, but how our experience can be extended to other race circuits and facilities across the world."
Deliveries of the all-new GT-R began in Japan in December 2007. Sales in the US and Canada start in July and extend to Europe and other markets over the next 12 months.