Six Automobiles That Played Central Roles in Movies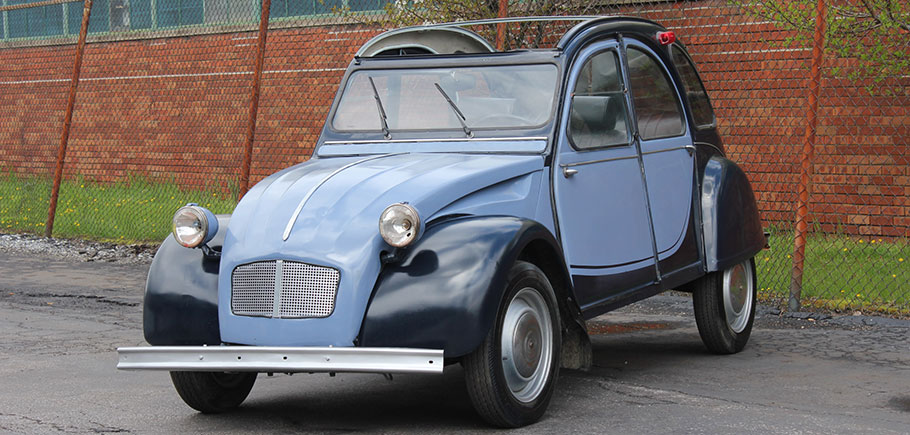 For a lot of us, the love of classic cars starts on the silver screen. It's the 1969 Ford Mustang in Fast & Furious 6, Doc Brown's DeLorean DMC-12 from Back to The Future, or Harrison Ford's 1955 Chevy from American Graffiti. All these cars played central roles in the films they appeared in. While many theater-goers know the identity of these common starring vehicles, we thought it would be interesting to look at some in the second tier. These are the cars and trucks that played roles in less well-known films. In no particular order, here's a 6 you may not know about.
1)      In 1977, the most popular film was George Luca's Star Wars but coming in a close second was a car movie called Smokey and the Bandit. Starring Burt Reynolds, this movie featured an awful lot of cars chases and it sold an awful lot of Pontiac Trans Ams for General Motors.
2)      The movie that George Lucas made before Star Wars was American Graffiti. American Graffiti is a coming of age movie located in Southern California during the late 1950s. When this move appeared in 1973, 1950s-style street rodding was almost dead but John Milner's '32 five-window suddenly made it relevant again. Other classic cars in the movie are a black 1955 Chevy driven by Harrison Ford, a 1957 T-Bird driven by Suzanne Somers and a goofy 1967 Citroen 2CV driven by Richard Dreyfuss.
3)      A central player in the Dukes of Hazzard TV series (1979-1986) was a 1969 Dodge Charger named The General Lee. Based on the exploits portrayed in an earlier movie about running moonshine, the Dukes of Hazzard had nonstop car action. This was definitely a car movie. According to the producers of the film, over 300 Chargers were used making the 145 episodes of the series.
4)      Got a pesky ghost creating havoc? Everyone knows who to call -the Ghostbusters. In this 1984 film, Dan Akroyd, Bill Murry, Harold Ramis and Ernie Hudson travel to jobs in a heavily-modified 1959 Cadillac Ambulance. Named the "Ecto-1," this wild looking vehicle plays a big role in the film. In case you are wondering, after the first film was finished, Universal Studios left the vehicle on a studio backlot where it sat untouched for many years. In the late 1990s, zealous franchise fans got their hands on the vehicle and have restored it to its former glory.
5)      Mention the author Steven King and someone is bound to start talking about his book, and later movie, Christine. Our friends at www.neuwirthmotors.net, a Chrysler dealer in Wilmington, NC, helped us this one: Christine is a 1958 Plymouth Fury. But not just any 1958 Plymouth Fury, Christine takes on human characteristics, and not particularly benevolent ones. As matter of fact, Christine likes to kill people. Directed by John Carpenter, the making of Christine is said to have destroyed more than twenty 1958 Plymouths.
6)      The movie "Tucker: The Man and His Dream" was a 1988 movie about Preston Tucker, an eccentric automobile executive who attempted to make his own car company. Unfortunately, Tucker was plagued by circumstances that prevented him from succeeding. Directed by Francis Ford Coppola, it is said that almost half of the surviving Tucker automobiles (21 of 47) were involved in the filming of the movie.