Škoda Superb wins prestigious awards
The new Škoda Superb has won two new prestigious awards. The vehicle came top in the "Medium Class" category at 2008 Golden Steering Wheel (Goldenes Lenkrad) awards organised by the German-based magazine Bild am Sonntag, beating six other competitors.
The jury, made up of automotive journalists and VIPs, considered a number of factors from driveability, roominess and value for money to build quality. The vehicle received top marks for its elegant looks and well-balanced proportions, also scoring points for innovative technologies such as the Twindoor system, nine airbags, including driver knee airbag, and the AFS (Adaptive Front Light System).
The vehicle has recently scooped Der Großen Österreichischen Automobil-Preis, Austria's Car of the Year. Experts, VIPs and thousands of readers selected the best and most popular vehicles of 2008 from 36 entries. The Škoda Superb won the "Mid-Size" category for combining the practicality of a hatchback with the elegance of a sedan.
In addition to this, the new Superb won the "2008 Technobest" award organised by the Automotive Journalists Club in the Czech Republic for Twindoor and was named "Best Looking Car" in Poland, "Best Company Car" in Croatia, "Car of the Year 2008" in Latvia and "Company Vehicle of the Year 2008" in Germany.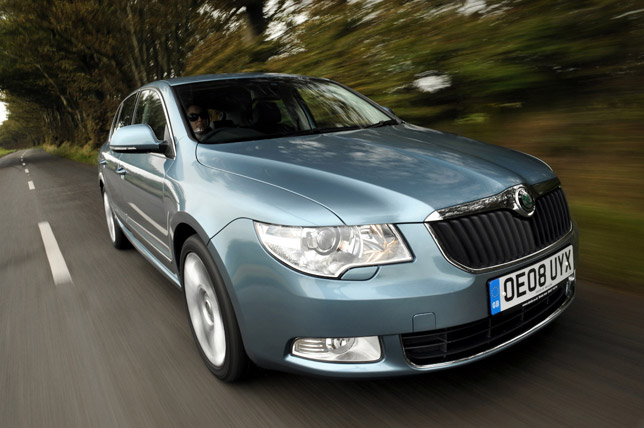 "These prestigious awards are an important sign that the popularity of Škoda Auto's flagship vehicle is constantly growing. All elements we considered important during the vehicle's development are now being appreciated by the customer, telling us that our investment in the development of the car was money well spent. The Škoda Superb embodies Škoda brand values – roominess, value for money and simply clever solution", adds Škoda Auto Chairman Reinhard Jung.