New Software for Supreme Tyre Management
BERU f1systems are the creators of a new innovative "Garage Monitoring Software", that offers race and tyre engineers the possibility to monitor pressure and temperature of up to 240 tyres at once.
The new monitoring software provides complete data from all selected tyres, so the engineers can quickly identify issues and select the optimum wheel set for the conditions. The system can also advise if tyres breach pre-determined minimum and maximum pressures or temperatures (pressure and temperature warning parameters can be adjusted individually).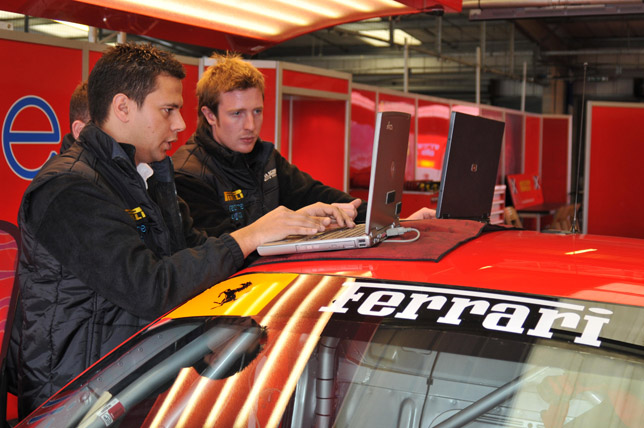 The monitoring software works with antennae mounted in the garage which recieves the datagrams transmitted by the wheel sensors.