Stronger retail sales underpin Ford's market lead
Ford was the UK market leader in total vehicle sales in the month of May and for the first five months of this year, according to figures from the Society of Manufacturers and Traders (SMMT).
So far this year total Ford retail sales have grown by 5.3 per cent to 73,930 – an increase of more than 3,750 over the same period last year. Share of the retail market has risen to 13 per cent."The increase in our retail share reflects the growing appeal of our latest models to individual customers," said Roelant de Waard, Ford of Britain chairman and managing director. "Through 2008 we have continued our strategy to rebalance our business in favour of retail sales while limiting our short-cycle business."
As a result, Ford's total vehicle sales for the month of May were down 3,194 units, compared with 2007, and in a weaker May market, the company's market share fell 0.4 per cent to 16.4 per cent.
Although Ford car sales this year in the retail sector have grown by 1,902 to 67,466 compared with 2007, the company's total sales are down by 6,112 at 156,667 – accounting for 15.1 per cent of the car market.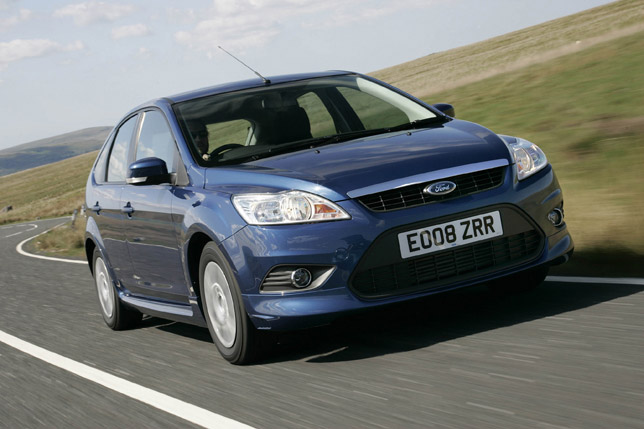 Total commercial vehicle sales for Ford are up four cent this year at 40,354 – an increase of 1,567 compared with 2007. Ford commercial vehicle retail sales over the same period are up to 1,848 units, representing an increase of 40 per cent.
With Ford's new model launches continuing through 2008 the appeal of the blue oval is set to strengthen further.
Ford's new crossover, the Kuga, with the lowest CO2 emissions in its segment, goes on sale this month and there are also new derivatives available for other models such as the advanced Powershift six-speed automatic transmission for Focus 2.0-litre TDCi models and the powerful new 2.2-litre TDCi diesel engine for Ford Mondeo, S-MAX and Galaxy.
Sales of Ford's low CO2 vehicles continue to surge. In May the increase in registrations of sub-120g CO2/km vehicles compared with May 2007 topped 42 per cent.
Ford retains leadership of UK vehicle market through May

More than five per cent growth in 2008 retail sales

Commercial vehicle sales rise by four per cent this year