Subaru at 2012 Beijing International Automotive Exhibition
Again with the distractions. Apparently FHI or Subaru, will take part in the 2012 Beijing International Automotive Exhibition scheduled at the end of April. A new/modified 2013 Legacy, specified exclusively for the Chinese market is to be presented there.
There's an extensive use of terms such as fuel efficiency, driveability, safety and presence and ground clearance. Nothing specific to work with really. Just this...teaser? Is it a teaser? Anyway.
Other than the Legacy, Subaru will also debut the BRZ for the first time there and it will present a new Chinese rally car. The company's press conference is set for the 23rd of April. The public on the other hand, can join the event the 27th and the doors will remain open until the 2nd of May. In the mean time, back to the New York show.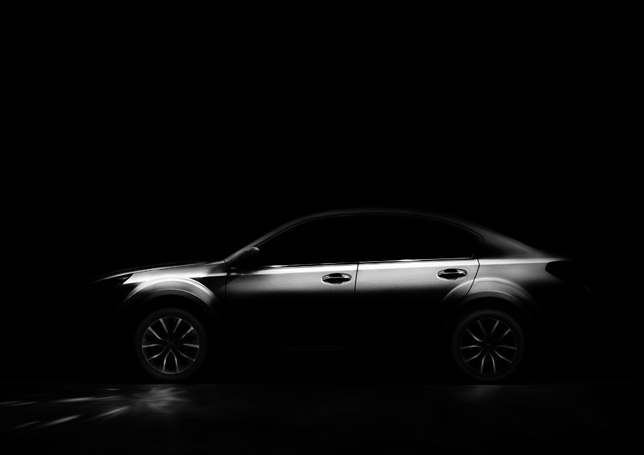 Source: Subaru