2015 Subaru WRX Teased Ahead Of Official Reveal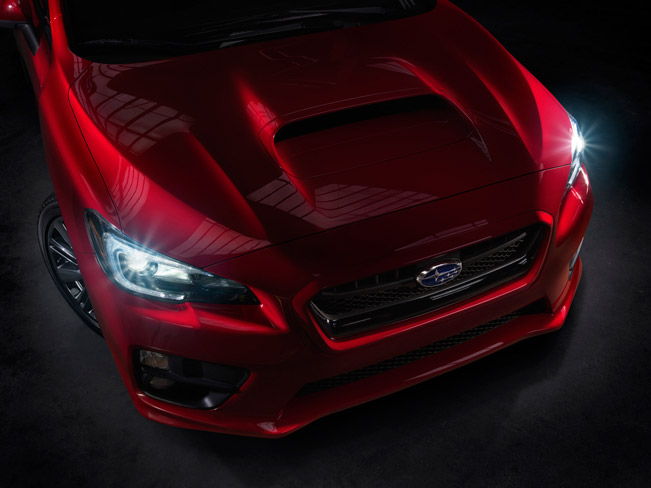 Subaru has just announced that it will exhibit the 2015 Subaru WRX at the 2013 Los Angeles Auto Show. The specifications in the model were made specifically for the US market, and in fact the car is making its world debut at the event.
The iconic Subaru's AWD performance vehicle will be officially unveiled at the press briefing scheduled on 20th of November. A week ahead of the happening, the brand is also releasing a teaser image of the 2015 WRX, revealing its hood and front.
As one can see, the car includes more aggressive stance thanks to its rugged forms and imposing red paint finish. Subaru hasn't released yet any details about the WRX but we expect to do it on the official reveal.
Next, to the all-new WRX, a design concept model will also make its world premiere. With both vehicles, the brand will stay committed to its statement: "Confidence in Motion" and will continue to pursue further growth and offer customers a future vision of "driving enjoyment and peace of mind".
Source: Subaru