Superchips Renaultsport Megane vs Ford Focus RS [video]
Here is an interesting video provided by Autoexpress via Youtube. The tuned RenaultSport Megane 250 by Superchips has been tested and raced against one of the best hot hatchs on the market Ford Focus RS.
RenaultSport Megane 250 produces 246BHP and has a top speed of 156 mph (252 km/h). With an ECU remap, the total power is 299BHP at 5331RPM. Additionally, 66Nm of torque at 4816RPM is added by the optimization.
The total weight of the car is just 1387kg, so you will get not only excellent performance, but an astonishing 33mph combined fuel consumption.
Superchips conversion is covered by a full Customer Service Guarantee. The price is – £455 including VAT.
Enjoy the video!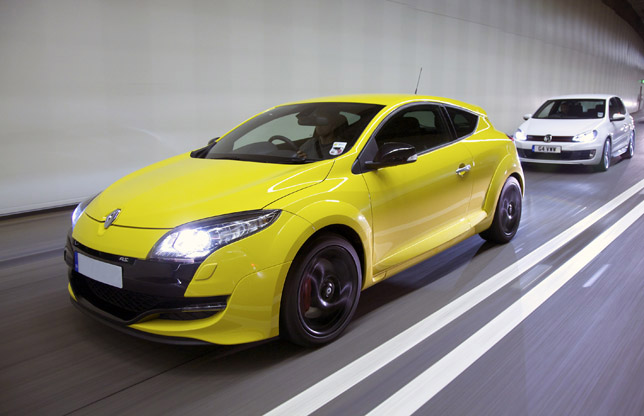 Source: Autocar.co.uk