Support role for Transporter at Irish international bike race
An eye-catching Volkswagen Transporter Sportline van played a high profile role as a support vehicle at Ireland's recent North West 200 bike road race, which attracted over 150,000 spectators at the event plus web viewers from as far away as Venezuela, Tokyo, Moscow and Australia via live BBC web coverage.The Volkswagen Transporter Sportline, supplied by the main vehicle sponsor for the event, Fleet Financial Limited, was used as a key support vehicle during the busy Race Week Festival, official practice sessions and the race itself on Saturday 17 May.
The distinctive styling of the Transporter Sportline looked the part on the race track thanks to its bespoke specification which includes lowered suspension, 18-inch alloy wheels, rear roof spoiler, chrome side rails and chrome upper and lower front grilles with a lower front spoiler.  It is also distinguished with body coloured bumpers and mirrors, while offering plenty of performance from its 174 PS, five-cylinder, TDI PD engine with a 0 to 62 mph time of 12.2 seconds and maximum top speed of 117 mph.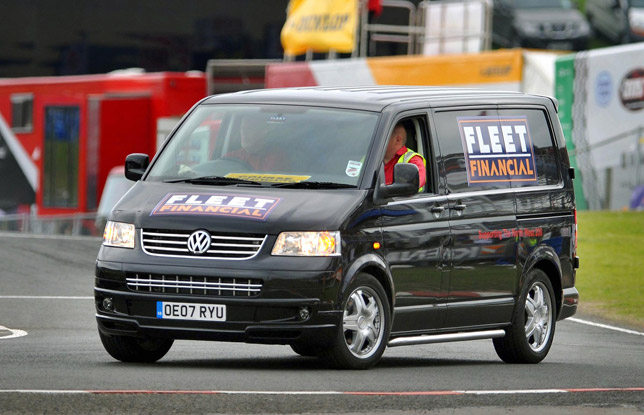 'The Volkswagen Transporter Sportline did what it does best – looked great and worked hard!' said Jim Humphreys, Sales Manager, Fleet Financial Ltd.  'The North West 200 is a hugely popular event in Northern Ireland and around the world, so we were obviously delighted to support it as a main vehicle sponsor again for the fifth year running,' he continued.