Suzuki GB prepare for home assault
Suzuki GB's official motocross teams begin preparation this week for the home round of the world championships, taking place at Mallory Park in Leicestershire this weekend.
With a brand-new track built especially for the home Grand Prix, Mallory Park rewrites the history books by welcoming the premier class of off-road racing to the venue normally only associated with tarmac based racing.
Joining Suzuki's World Championship Team of Ken de Dycker and Steve Ramon will be Suzuki GB's entire British Championship team line-up, welcoming the Suzuki Relentless MX team to the normal World Championship contenders of Team Suzuki Swift and Suso MVR-D.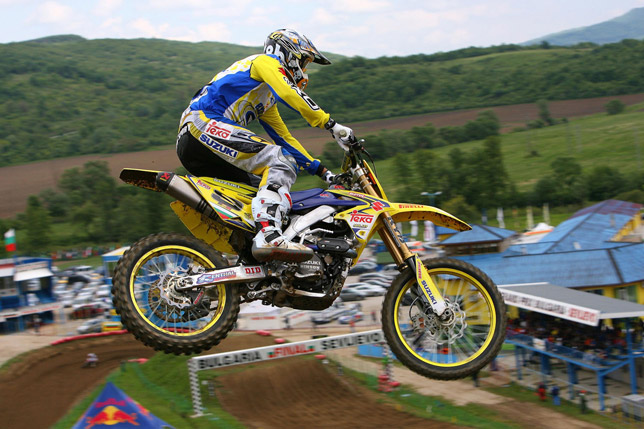 Talking about the home Grand Prix, Suzuki's Nick Palmer commented, "It's always great to be the host country, but even more exciting when it's a completely new venue for all. The Suso MVR-D and Suzuki Swift teams are used to competing on the world stage, but it's great to be able to witness their performances on home soil with the added bonus that is the Relentless Suzuki MX squad too. Off the track we're also pleased to bring our Test Ride unit along, allowing younger fans the chance to try a Suzuki for themselves. Good luck to all of our teams this weekend."
Note: Watch out for Elliott Banks Browne this weekend as he steps up to a full factory RM-Z250, replacing injured Suzuki Swift star Pascal Leuret.